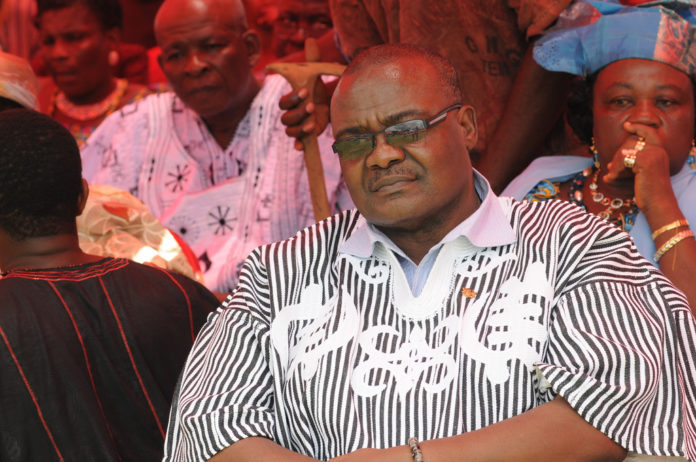 The opposition National Democratic Congress (NDC) has condemned in no uncertain terms the arrest of its National Communications Officer, Sammy Gyamfi.
RELATED STORIES:
Revealed: Asante Bediatuo behind Sammy Gyamfi's arrest
Sammy Gyamfi's arrest: NDC supporters storm CID headquarters [video+photos]
The party described his arrest as "needless show of excessive power" by the Akufo-Addo-led administration.
NDC Communications Director, Kakra Essamuah, at a press conference in Accra said the "Gestapo" style arrest was a reprisal act towards Mr Gyamfi for constantly exposing the corrupt activities of the incumbent government.
"On our own part, we wish to tell President Akufo-Addo that enough is enough.
"While remaining law-abiding, we will not sit like ducks on top of water to be picked up one after the other by a handful of rogue elements within the Police acting on misguided orders from the Presidency," he stressed.
Mr Essamuah further accused Nana Asante Bediatuo and the government of intimidating and harassing the opposition party members in an attempt to silence them in the upcoming 2020 general election "because he [Nana Bediatuo Asante] had hoped that the fact of his nuclear family being members in the Akufo-Addo government will remain hidden."
Meanwhile, Mr Gyamfi, who has been charged for publishing fake news, was granted bail pending investigations.