Diane Reeve didn't expect to find love again after her 18-year-long marriage fell apart. But in 2002, at the age of 50, she did. It turned out, though, that her new partner, Philippe Padieu, was sleeping around – and had given her HIV.
I'd kind of given up on love, but then a couple of people convinced me I was too young to do that and said I should get back out on the market – they suggested online dating. It was pretty brutal and I was just about to give up when I got an enquiry from Philippe.
It was just a brief, "I like your profile, would like to meet," but I was intrigued. He was French and very nice looking, and I thought, "OK, one last time, and that's it."
We met at my martial arts school – he was also a martial artist – and then we went over to a local restaurant and had drinks and appetisers and sat for an hour and talked. I was fascinated and I guess he was too.
He had cool stories and told me a lot about himself. That was kind of refreshing because usually, it's the other way around, where the woman does all the talking, and I found that exhausting.
On that first date, I was pretty interested in him, but I couldn't really tell if he was feeling the same thing. But then he made this one flirtatious comment and I thought, "Oh, OK, he is interested," and it went from there, we started dating fairly regularly.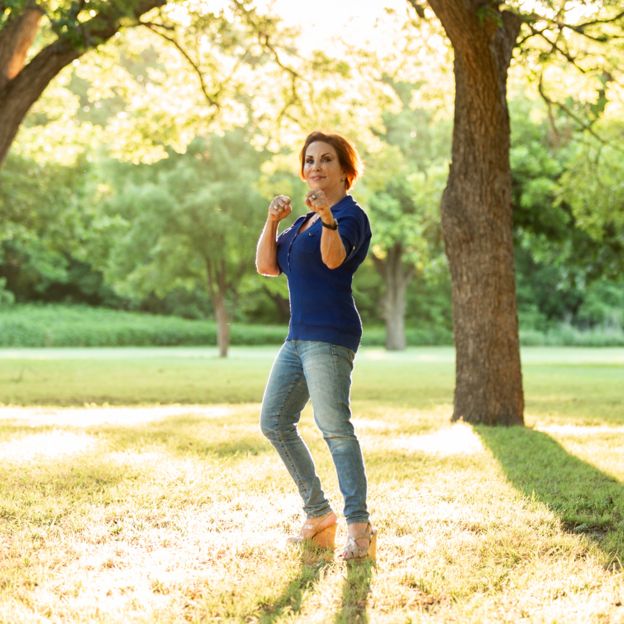 Philippe was a security analyst for a large company but he was laid off a year after we started dating. While he was looking for a new job I asked him to help me out at the school.
When he was teaching for me we'd usually go out after work and then spend the night together. We had had the talk about being exclusive pretty early on in the relationship, so I was seeing him three or four times a week and the rest of the time I was busy with the school.
I was happy, he was happy, it was good, and we were together for four-and-half years.
In 2006 my daughter was getting married and we had a wonderful ceremony.
Philippe was there – he took a video of the big family occasion – and we were all going for a family dinner afterwards. But then he called me from his cell phone and said, "I can't go, I'm not feeling well."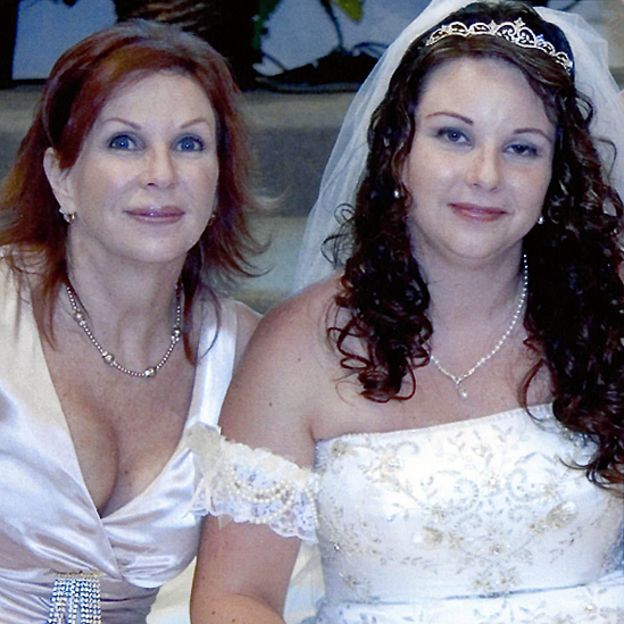 He didn't call from his home phone, which made me suspicious, and I was furious because the dinner was very important to me.
I went by myself, but on my way home I thought I'd go by Philippe's and check on this poor sick man who couldn't make it to my family dinner.
The door was locked, the house was dark, and his car wasn't there. I sat in the driveway and cried for a long time, and then I started to get angry.
Because I'd been paying for his cell phone I was able to get into his voicemail. Two different women had left him messages and it was obvious from the voicemails that these were women that he had plans with.
I waited for a good hour-and-a-half or more and then finally I saw him coming around the corner.
When he saw my car he immediately sped away – he knew that something was up – so I followed him up and down the neighbourhood streets until he finally got on the highway. He was going 90 mph and I was right behind him. I thought, "I can chase you all night, I got a full tank of gas."
Eventually, he pulled over. I yelled and screamed and accused him of cheating. He said, "You shouldn't have hacked into my voicemail!" and it went back and forth. He was so angry and started beating on the car and that scared me, so I decided that was it.
We broke up on a Saturday. The following Monday I had a well-woman examination and when the results came back there were some anomalies in the cervical cells.
They said it was human papillomavirus (HPV), which is genital warts. I'd never had that before so I knew that he had given it to me. That shocked me and made me afraid – I had to have surgery to remove the abnormal cells and I didn't know if it would progress into cancer or not.
I wondered if I should warn the other two women. I went back through the nine months' of Philippe's cellphone records that I had, trying to find them again. I would call numbers and whenever a woman answered, I would ask, "Are you seeing Philippe Padieu?" and if they said "Yes," I would say, "Well, I need to talk to you a little bit."
I found nine other women who were also seeing him that way.
Some of them were angry, some of them hung up on me, some of them were very interested, and some of them were appreciative – I got all kinds of different responses.
A lady who had been seeing Philippe, who lived close to him, was so angry that she and I decided to meet with another couple of women. We had quite an interesting lunch comparing notes and we took a picture of ourselves making an obscene gesture and sent it to him.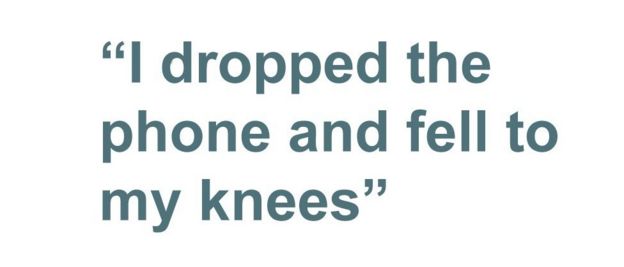 There was another woman who I contacted later on. We met at a little jazz bar. She'd been seeing Philippe three times a week for about a-year-and-a-half.
She did not have an exclusive relationship with him, but she was waiting for that to happen, I think. I told her everything that had happened to me – how romantic things had been with us for years, how we were building a house together, how we were going to move in together but then broke up. I told her about the HPV and that I was continuing to have health problems.
She listened very intently to what I had to say.
I said, "This is your decision and if you want to continue to see him then that's your business," and I thought that would be the last time we would talk.
Three months later I got a call from the health department who said that I needed to come in for testing. I panicked because I had been having a lot of health problems in addition to the abnormal cervical smear.
I had kept Philippe's phone in case somebody called and I could warn them too. I looked at it again after I was contacted by the health department and noticed that the last person to call it was the woman that I'd met at the jazz bar.
I called her and I said, "I just got a call from the health department, what can you tell me about this?"
She said four words that I will never forget: "We need to talk."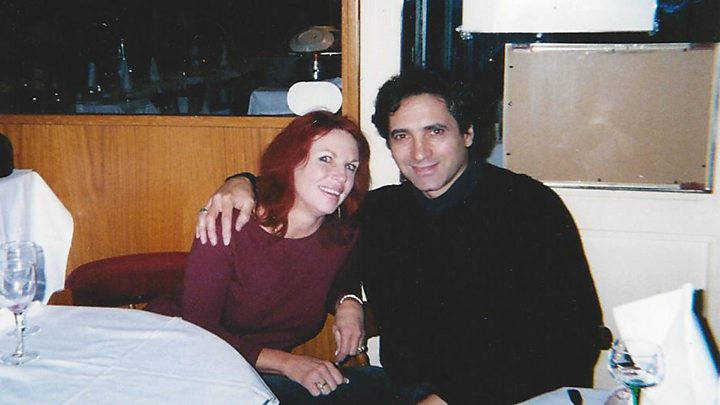 Media captionDiane Reeve describes the moment she learned that her partner had infected her with HIV
She had continued to see Philippe after we'd met but she'd then decided to break it off. She'd started to worry about sexually transmitted diseases and had gone to get tested. Her doctor had called her and told her that there was bad news, she was living with HIV.
At that point I just knew that everything that I had gone through over the last six months – the health problems, not having any energy, things that I had attributed to getting a little bit older – all these puzzle pieces fitted together and I knew what I was facing.
The next day I had an appointment with my gynaecologist and they took some blood. The following day they called me with the results.
"Diane, I'm sorry. It's positive."
I dropped the phone and fell to my knees. I thought I was going to die.
I had not followed HIV closely – I remembered when there was no cure, and I knew that there was medicine now, but I didn't really know how effective it was. And I knew that I was really, really sick.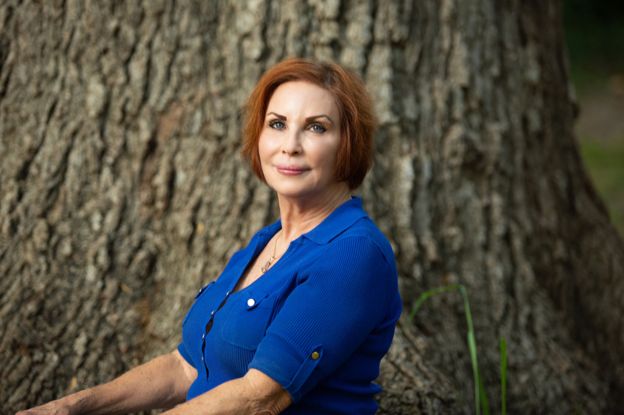 That was January 2007.
When I went for further testing I found out that I had Aids. That means that your immune system is damaged to the point that you are very vulnerable to illness. Your body just won't fight back because the virus has damaged the cells which fight off infection.
I had health insurance because I was self-employed; I had just changed policies about two months before I got the diagnosis. There was a disclaimer at the end of the policy which said, "Please be aware that we do not cover HIV," which I had signed happily because I knew I didn't have HIV. Except for two months later I found out that I did.
So I had insurance that did not pay for HIV and the medicine was about $2,000 (£1,500) a month and I couldn't afford it.
Almost immediately after getting the results I went to counselling. I really needed some help to process things. I was terribly depressed, I was very fearful and I was homicidally angry.
I decided to talk again to the woman I'd met at the jazz bar. We cried together, and we got angry together. When she had got her diagnosis she'd immediately called Philippe to let him know. He'd said: "Hey, no big deal, everybody dies of something. Why don't you just go and live your life and leave me alone?"
It was a very odd reaction for someone who should have been shocked.
We suspected that Philippe had given it to both of us and we thought there had to be something that could be done about it. We did some research and within weeks of my diagnosis we decided to file a police report.
We wanted the police to stop him. We wanted them to find out if he actually did carry the virus and we wanted to find out if there was something that we could do to keep him from hurting other women.
The police were very sympathetic and understanding but said that because there were only two of us we weren't going to be able to prove it. But if four or five women came forward, they said, then they might be able to get the district attorney to take a look.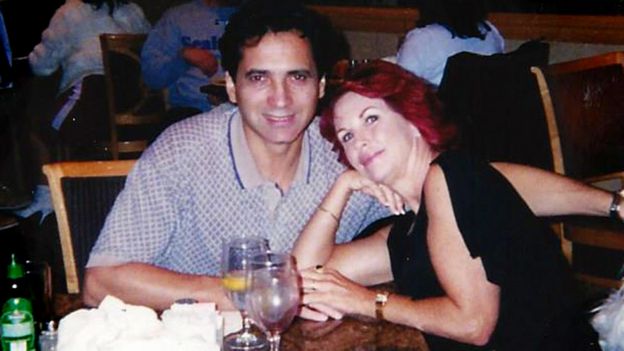 We went back through the cellphone records. The first person I called was the woman who lived in Philippe's neighbourhood that I'd met earlier. She got tested and was also diagnosed with HIV.
She helped us by watching the house and writing down licence plate numbers of cars that were in Philippe's driveway overnight. We were kept pretty busy because he was with a different woman every night, it was incredible.
I had a friend that could run the licence tags and get a name and address, and once we had that we would go and visit them.
Altogether, we found 13 women who were diagnosed with HIV.
I was devastated that this had been going on for so long. I'd been seeing Philippe since 2002, but some of the women I talked to pre-dated me and with a different car in the driveway every night countless women had been exposed.
As the case progressed, the police department and the DA started to get involved.
To try to prove that Philippe knew that he had been diagnosed the police set up what is called a pretext phone call. I sat at the police station and called him to try to get him to admit that he knew that he was living with HIV. It didn't go very well.
He said, "How the BLEEP did you get this number?" and it went downhill from there.
I said, "Hey, I heard that you weren't feeling well and I was just calling to check on you," and he hung up on me.
There was a lady at the health department who was helping us track down the women. I'd asked her, "Have you ever seen this guy?" but nothing rang a bell.
Then I remembered that Philippe sometimes used an alias, the name Phil White, and she remembered that. The timeframe that she'd seen him was around the same time that I remembered sending him to the doctor because he felt like he had kidney stones.
I thought, "I wonder if that's when he got that diagnosis?"
It was 2005, about a year-and-a-half before we broke up. He had gone to the doctor and had some tests done.
I had paid for that medical treatment so I pulled those cheques and took them to the district attorney – that was the first time I ever saw her smile. The cheques gave her "probable cause" to subpoena the medical records – which she did. Without that it would have been very difficult if not impossible to obtain them, due to privacy laws – and that's how we proved that he'd been diagnosed with HIV.
Of the 13 women we found who were diagnosed with HIV only five agreed to testify in court, because of the stigma associated with the virus. We formed a support group and were able to meet at my house on a routine basis. We all got through it together.
One motive for going through with it was that the state of Texas will pay for medical care that is needed as a result of a crime, and they were prosecuting Philippe for "assault with a deadly weapon".
It was a long process, five to six months, of us tracking down women. Just about every day of the week we were on stake-out. It was exhausting – I still had Aids – but we were determined to stop him doing this to anybody else.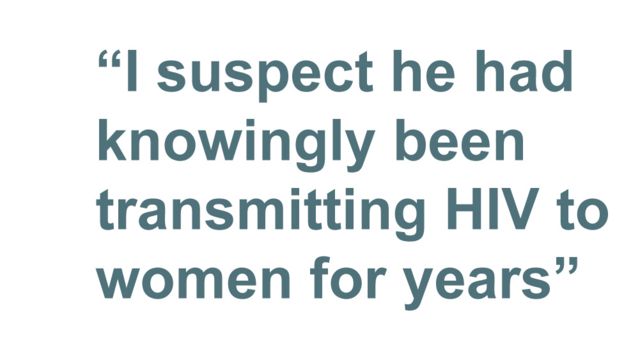 The trial finally began in 2009, three years after Philippe and I had broken up and two years after my diagnosis.
The district attorney had warned us that we would be raked over the coals, that anything that Philippe knew about us that was dirty laundry would be aired in public. Although I was prepared for it, I didn't know that it was going to be as brutal as it was – I was on the stand for about an hour, but I got through it.
After the sentencing, we gathered all of our friends and families together and we celebrated because we knew he was not going to be able to hurt anybody else again.
Philippe never took responsibility. He said that it was me that gave everybody HIV, which was obviously ludicrous – we found a woman in Michigan who he had transmitted HIV to in 1997. And we also did a DNA study that was very well controlled and scientifically proven that showed that the virus that was in each of us had a common source – and Philippe was the common source.
I suspect that he had knowingly been transmitting HIV to women for years before I met him and that the 2005 diagnosis was not his first.
I have struggled with the forgiveness thing, but I'm at peace about it because, frankly, I took a lemon situation and made it into lemonade.
But one of the things that I resent most about what Philippe did to me and the other women is that he destroyed my ability to trust and that makes relationships really hard. I'm working my way past it, but it's been a long struggle.
I'm really lucky that I have a good relationship now with somebody who understands and loves me and accepts me. We first started seeing each other in 2008 and I disclosed to him on the second date. I started crying and he held me and said, "It's OK, my brother died of Aids," and that was a very healing experience for me.
The medicine has come so far that it's one pill a day now for most people – I've been on one pill a day for a long time. I have an undetectable viral load which means the virus is not detectable in my blood. It's been shown that if you are a living with HIV and you have an undetectable viral load consistently over six months there is zero transmission risk – that was a game changer for all of us.
I'm still in contact with a lot of the other women. I went to the Grand Canyon on vacation with one of them last year – the woman from the jazz bar.
If I had not met her she would have never thought to get tested and if she had not given my name to the health department I would have never gotten tested. We seriously saved each other's lives.
Written by Sarah McDermott
Philippe Padieu was convicted of six counts of aggravated assault with a deadly weapon – his bodily fluid – and sentenced to 45 years in prison.
Standing Strong: An Unlikely Sisterhood and the Court Case that Made History by Diane Reeve is published by Health Communications.