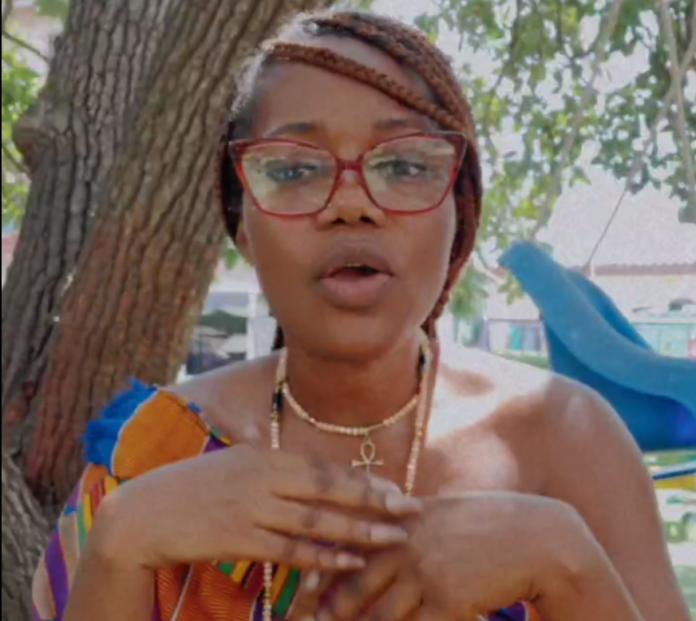 Celebrated musician, Mzbel, is yet to come to terms with the mess she created at the El Wak Sports Stadium during the recently ended Afrochella festival.
The singer was given a seven-minute slot to entertain fans from both Ghana and the diaspora, but rather than sing, she mimed and danced off-beat the whole time.
This earned her a serious dragging from patrons, but revisiting her memories, she believed there was some spiritual aspect to the entire mess.
Having performed at multiple events and a career spanning from the early 2000s, legendary Mzbel believes she was under some form of spiritual damnation, defending she could not have been that terrible.
In an interview, she revealed prior to her Afrochella gig, she received two separate calls from a Man of God and a herbalist she has been patronizing, who warned that embarrassment would befall her on stage.
"A Man of God told me he saw me performing on stage wearing white, but what he saw after was not exciting. He said I will face embarrassment and everything will go wrong, if care is not taken, I will strip naked on stage. I did not take him serious until the following day a woman I buy herbal medicine from called me and said she had a dream. Her dream was similar to the pastor and she urged me to do purification before going on stage."
However, due to her bitter experiences with pastors, Mzbel said she paid no heed to the warning, a decision she said she will stay regretting.
When asked if the mess could have been a result of poor preparation, Mzbel retorted, explaining she and her crew rehearsed several days before the Afrochella performance.
However, she added her strength is in live band performances but the organizers required her to mime to playback music, and all negotiations to have it her way proved futile.
From all indications, she was confident of giving a good show as she received positive feedback of her soundcheck and rehearsals.
However, everything went terribly wrong just a minute after arriving on stage; her ears began tingling, her vision blurred and she consciously blacked out.
"I am a spiritual person, I feel energies and I can tell something was wrong spiritually. Everything was organized and we had rehearsed the whole day. I knew when to dance, when to sing and when to engage fans. That's what we have been doing all day besides it's just a 7 minutes performance so it was more like a routine.
"The moment after I finished the first stage of dancing with the dancers, everything went blank. I could not hear myself, I couldn't even see the crowd. It was just strange. I was just overdoing everything and it was just so messy and I still don't understand the whole thing for now".
Mzbel added that she would take actions to discover who orchestrated in the spiritual realm to disgrace her.