A Muslim cleric has summoned the killers of Ahmed Hussein-Suale, a member of the investigative team Tiger Eye PI headed by renowned journalist Anas Aremeyaw Anas to Allah to deal with them ruthlessly.
Praying for the soul of the deceased at the cemetery in Madina, the livid man asked Allah to seek justice for him.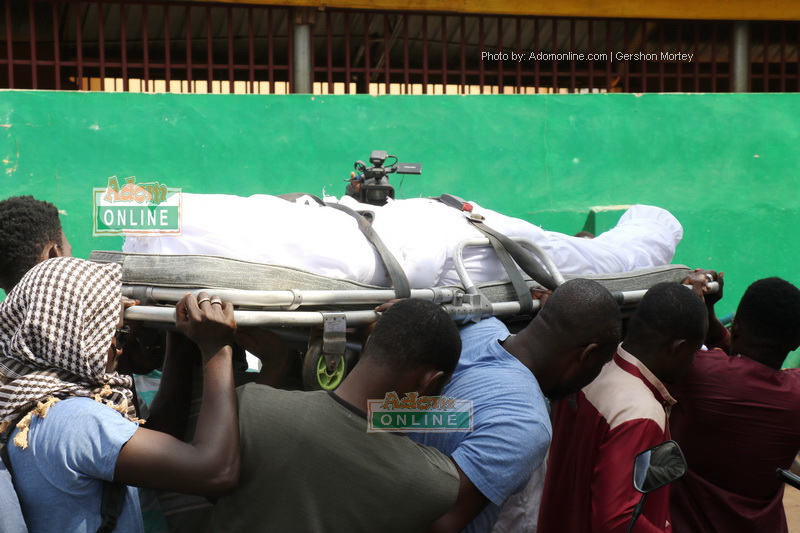 RELATED STORY: Ahmed started receiving death threats after photos were published – Family reveals
"May God curse those people who did that. Wherever they are, we are praying to you Allah, may you expose them". "We are praying to the Almighty to expose those behind this and those who assigned them to do that, Allah we are praying to you, we don't have anybody to cry to, those people have cheated our brother, and we don't have anything to say to you, Allah, we are praying to you, expose those people".
"Journalists are being cheated, he was doing his work, national assignment, everybody is crying that there is corruption in the country, and he has risked his life to defend the country and this is what he got. We are crying to you almighty, he has left four children, who is going to take care of them? Allah, we are looking to you, clean our tears for us, we are looking to you, we won't pray to anyone else, and we believe and trust in you, do the right thing for Muslims", they prayed.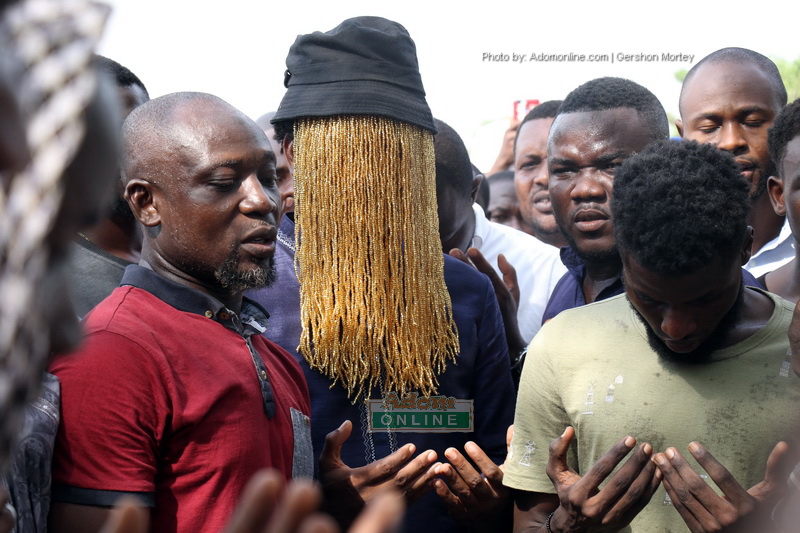 READ: Pregnant woman, child killed by speeding vehicle
Hussein- Suale who was shot dead Wednesday was involved in the investigation of corruption into Ghana football in mid-2018.
The work led to the resignation of Ghana Football Association (GFA) President, Kwasi Nyantakyi.
Member of Parliament for Assin Central Kennedy Agyapong has been accused of inciting violence against the journalist.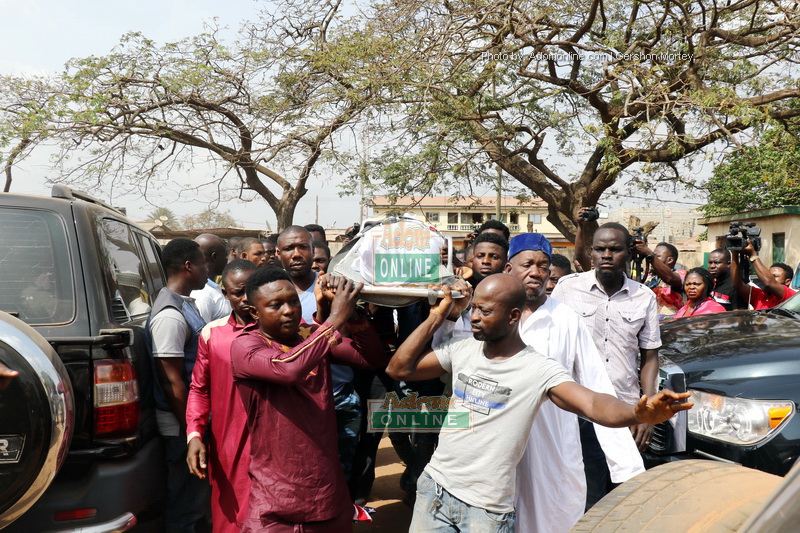 READ: Pregnant woman, child killed by speeding vehicle
The family of killed undercover  journalist at a press conference in Accra Sunday claimed he started receiving death threats after his photographs were published.
The 31-year-old received three gunshots, two in the chest and another in the neck, according to the police. The incident reportedly happened very close to his house.
The police has begun investigations and the MP has been contacted as he remains an interested party in the case.