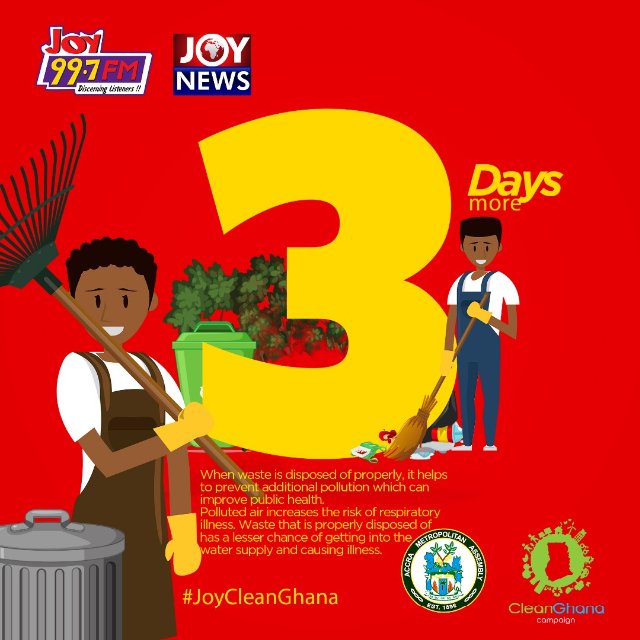 The Multimedia Group has partnered with the Accra Metropolitan Assembly (AMA) to embark on a campaign dubbed the Joy Clean Ghana Campaign.
This campaign is to raise awareness on the need to keep the environment clean after the increasing rise in sanitation problems in the country.
During this campaign, the Joy news team would follow the AMA officials to undisclosed places in Accra, arrest and penalise offenders.
The joint campaign which begins, Wednesday, is also intended to assist the AMA to enforce sanitation bye-laws and raise awareness about the need to keep our environment clean.
The Chief Executive Officer of the Accra Metropolitan Assembly (AMA), Mohammed Adjei Sowah says he is excited to partner Multimedia for the project.