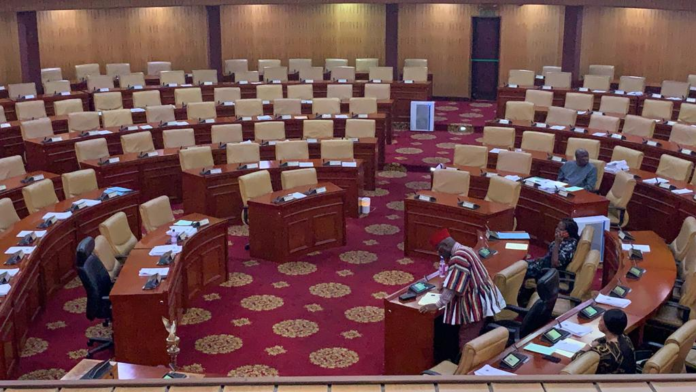 The Minority in Parliament has boycotted sitting again as Assin North MP James Gyakye Quayson's criminal trial continues today, Tuesday, July 11. 
This is because an Accra High Court will be ruling on an application for stay of proceedings filed by lawyers of the MP.
Mr Quayson is expected to be in court but the Caucus has served notice it will not participate in proceedings whenever he is in court. 
The group on Thursday, July 6 forced Parliament to adjourn sitting without dealing with some business on the order paper.
Meanwhile, Mr Quayson is praying the Court for an order to stay the proceedings pending the determination of the appeal filed in the Court on June 27, 2023.
Background
An Accra High Court presided over by Justice Maame Ekue Yanzuh on June 23, 2023, delivered a ruling, dismissing the motion by the applicant herein for a review and/or variation of previous orders of the court dated June 16, 2023.
The applicant, dissatisfied with the ruling, has appealed against it.
His lawyers subsequently filed a stay of proceedings to allow for the Court of Appeal to hear its appeal to review a decision by the trial judge to hear the case on a daily basis.