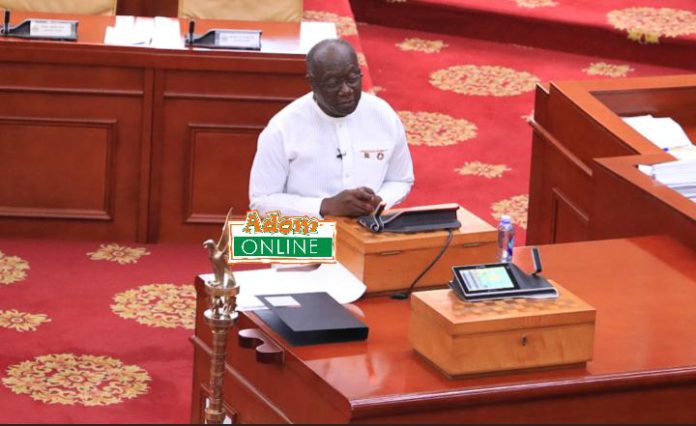 The Finance Minister, Ken Ofori-Atta, has announced government will not require a supplementary budget for the rest of the 2023 fiscal year.
The decision Mr Ofori-Atta has explained is in accordance with measures aimed at the prudent management of the economy which is currently under an International Monetary Fund (IMF)-supported programme.
The Minister made this known when he presented the 2023 mid-year budget review to Parliament on Monday.
"Mr Speaker, in view of the reason outlined above, as well as the lower domestic interest payment and amortization, following the completion of a part of the DDEP, and the reduction in the foreign-financed CAPEX, the Appropriation has been revised from GHS227.7 billion as presented and approved in November 2022 to GHS206.0 billion.
"This is in line with Regulations 24 sub-regulation (3) of Public Financial Management Act Regulations 2019 (L.I. 2378). Mr Speaker, we will, therefore, not require a Supplementary Budget," he announced.
Mr Ofori-Atta further pledged government's commitment to pursue a robust growth strategy within the limited fiscal space and fiscal consolidation programme.
"This will be done by attracting domestic and foreign private sector investments and expanding production, which will be encouraged and stimulated by government policies and agencies," he assured.
ALSO READ: