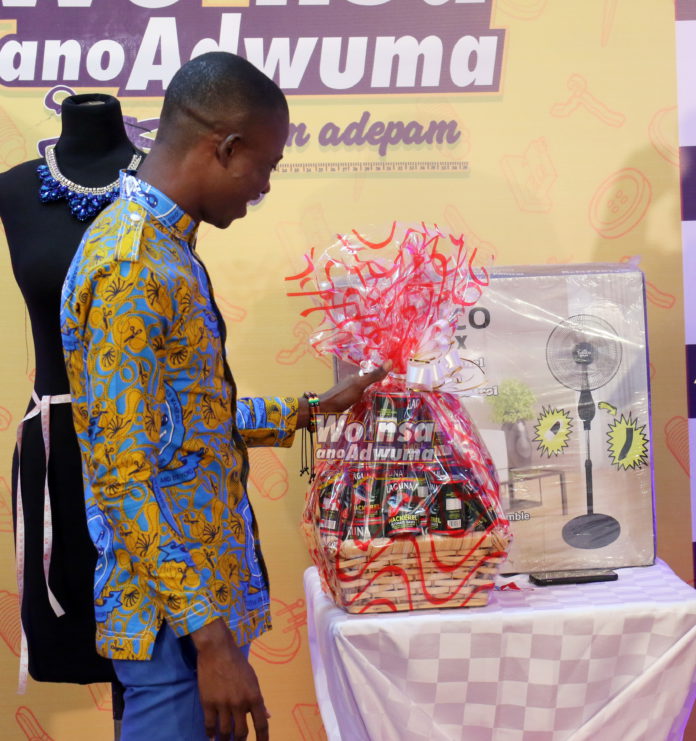 Contestant Mark Arthur won the best designer of the week in week three of Adom TV's sewing reality show Wo Nsa Ano Adwuma for his excellent display of design in the week before.
Judges and mentors selected to appraise the finished work of the contestants were thrilled by his pattern and adjudged him the best designer of the week.
He went home with a brand new sewing machine and mackerels, and a standing fan sponsored by Nankani and Hagan.
Mr Arthur who is the second contestant to win the 'butterfly moment' expressed his excitement and promised his fans more outstanding designs in the weeks to come.