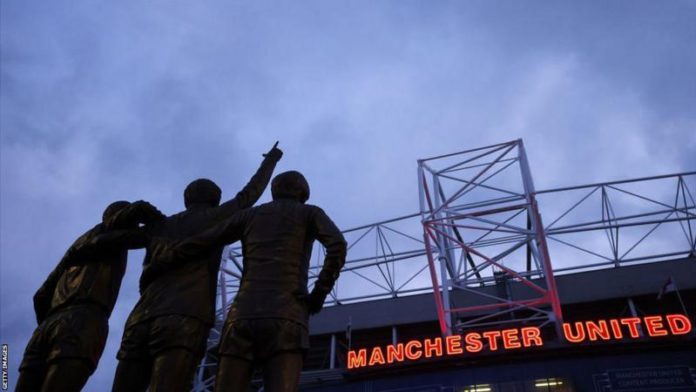 Sheikh Jassim bin Hamad Al Thani made a fifth bid to buy Manchester United earlier this week, according to a source close to the Qatari banker.
This will be Sheikh Jassim's final bid, and after Friday he will no longer engage with the process.
The bid is for 100% of the club, will clear United's debt and has a separate fund for the club and local community.
Sir Jim Ratcliffe's Ineos Group are the other main party trying to buy the Premier League club.
Figures in March showed United owed £969.6m through a combination of gross debt, bank borrowings and outstanding transfer fees with associated payments.
The Glazer family, who currently own the club, announced in November they were considering selling Manchester United as they "explore strategic alternatives".
Although there has been no response from the Glazer family since the last bid deadline on 28 April, there had been increasing confidence in the Ineos camp in May that their efforts to buy United would be successful.
It is understood one of Ratcliffe's suggestions has been to lower the percentage of United he wanted to buy, from an initial 69% for all the Glazer stake to just over 50%, which would allow co-chairmen Joel and Avram Glazer to retain some involvement.
However, there has been no indication when the Glazer family will make a decision over the future direction of United.
They bought the club for £790m in 2005 and have established a valuation of between £5bn and £6bn for it.
READ ALSO