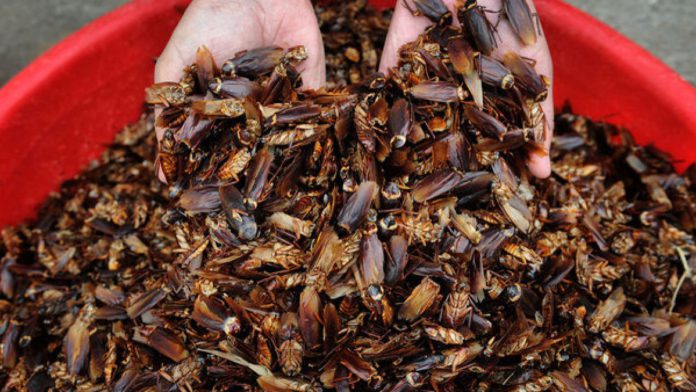 A Tanzanian cockroach farmer has told BBC Swahili how he has made a fortune from his business.
"People thought I was mad when I started farming cockroaches and now it earns me a good living," said Lusius Kawogo.
And cockroaches seem to be taking the East African nation by storm.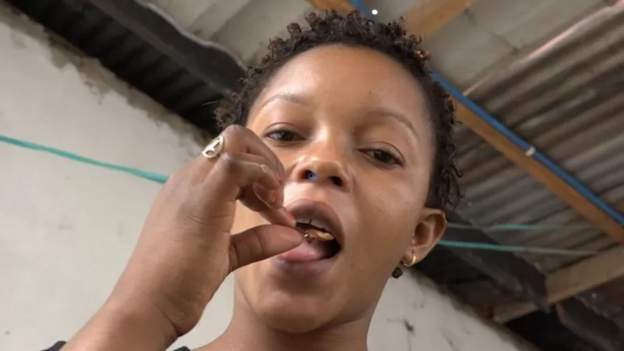 Last month, a story about popular Tanzanian singer and model Saumu Hamisi's passion for nutritious cockroaches went viral.
Also known by her stage name Ummy Doll, she told BBC Swahili that the insects tasted like fish or white meat – and that she added coconut oil to roast, kebab or fry them.
Mr Kawogo says he now gets enquiries from customers outside Tanzania seeking to buy the cockroaches.
But he said this type of farming was yet to be embraced by most Tanzanians.
"I wish we had several people interested in farming cockroaches as we would be able to supply in large quantities."
An expert at Dar es Salaam's Muhimbili National Hospital says cockroaches have a lot of nutritional value when farmed in the right way.
"Cockroaches are high in proteins, fat, vitamin B12 and zinc, which help with building immunity," nutritionist Scolastica Mlinga told BBC Swahili.