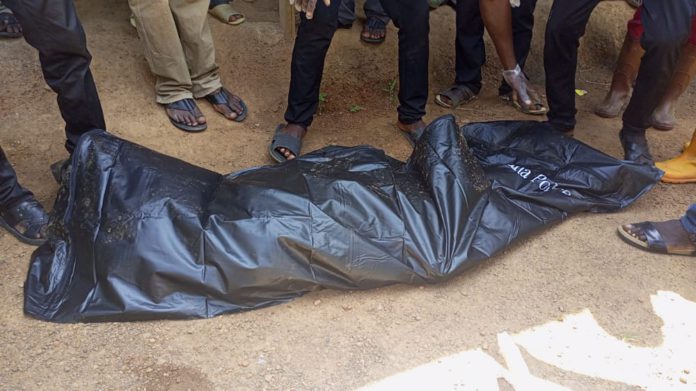 Tragedy struck at Lashibi, a suburb of Accra, when a 52-year-old businessman, Alexander Osei Tutu, was found dead in his residence.
The circumstances surrounding his death has raised suspicion, with family members, friends, and business associates left perplexed by the shocking incident.
Osei Tutu, known for living alone, was discovered deceased in his Lashibi home three days after his suspected murder.
He was found seated on the living room floor wearing only boxer shorts and a singlet, with blood present on his head and right hand.
While the cause of death remains under investigation, there are indications pointing towards the possibility of a contract killing.
Notably, no personal belongings were taken, and the remains of a meal and untouched drinks were found in front of him. Suspicion was further fueled by the discovery of blood drops leading toward the back door.
The close associates of the deceased revealed that Alexander Osei Tutu's demise might be connected to a land dispute. He was known for fiercely protecting his property and resisting attempts to claim it.
The Sakumono police have taken charge of the investigation, assuring of working diligently to uncover the truth behind Alexander Osei Tutu's untimely death.