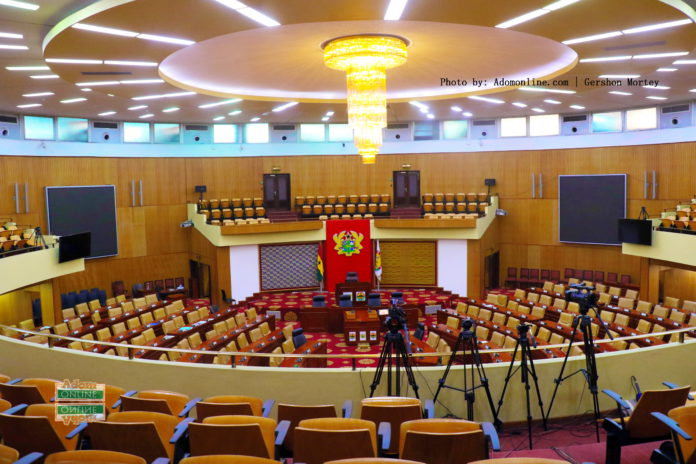 Majority Parliamentarians have pushed through a controversial proposal to change the name for one of two new universities recently declared autonomous.
The Wa and Navorongo campuses of Univerity of Development Studies (UDS) were recently made autonomous through an Executive Instrument.
The Wa campus, in the Upper West Region, which was formerly called the University of Business and Integrated Development Studies has been renamed 'Simon Dombo University of Business and Integrated Development Studies'.
ALSO: NAGRAT threatens to go on strike over salary arrears, other concerns
Passage of the bill was done through voice voting late Thursday evening but Minority MPs, who had kicked against the proposal to change the name, abstained.
Minority MPs had threatened to walk out when the bill was introduced arguing that the introduction of the bill has been done "through the back door."
Simon Diedong Dombo was a Ghanaian politician, teacher and king who belonged United Party (UP) tradition.
The UP tradition gave birth to the governing New Patriotic Party (NPP) that the Majority MPs belong to.
Simon Dombo was a Member of Parliament and the Parliamentary Leader during the First Republic of Ghana.
ALSO: Prof Gyampo advocates for active youth participation in politics
As the Douri-Na, he was reputed to be the first educated chieftain in the Upper Region of Ghana.
He was also one of the founders of the Northern People's Party that subsequently merged with the United Party.
During the Second Republic, he was a member of the ruling Progress Party. He was Minister for Health and then Minister for Interior in the Busia government. He had more than 30 children.
However, he was banned from holding elected office by the Supreme Military Council prior to the 1979 elections.
Source: Myjoyonline.com