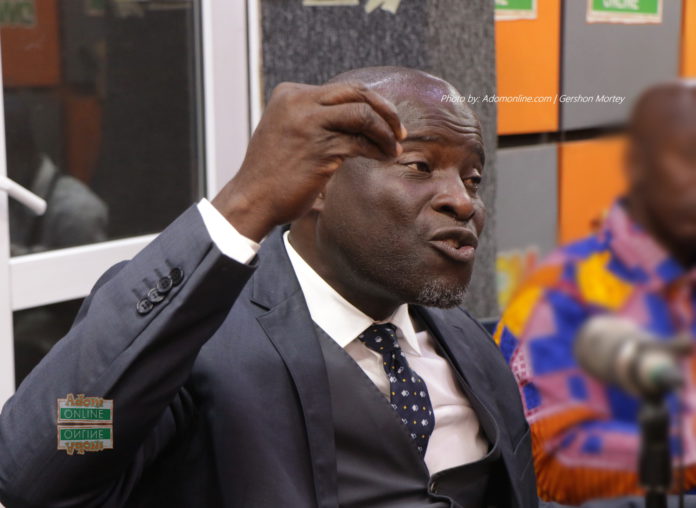 Member of Parliament for Tema East constituency, Daniel Nii Kwatei Titus-Glover, has expressed dissatisfaction over President Nana Akufo-Addo's cancellation of the December 17 referendum.
The legislator, speaking a day after the cancellation of the referendum, said President Akufo-Addo only wanted to entrust Ghanaians with the power to elect their own Metropolitan, Municipal and District Chief Executives.
"All presidents of Ghana have something they are remembered for, they all leave remarkable events in the lives of Ghanaians. Through Rawlings we had the constitution after 11 years of military rule, for Kufuor it was his free maternal care and others. And Akufo-Addo wanted to do same," he noted.
Mr Titus-Glover was speaking on Adom FM's morning show Dwaso Nsem, Monday.
Addressing the nation on Sunday evening, President Akufo-Addo called for the withdrawal of the bill that sought to amend Articles 243 (1) and 55 (2). 
ALSO: Police prosecutors seek AG's advice in alleged cops killer's case
ALSO: Watch: Mahama's bodyguards 'embarrass' Owusu Bempah in church
ALSO: Video: President Akufo-Addo calls off referendum
 "I do not believe this is a proper atmosphere for such an issue, it is with deep regret that I've given the instruction to the Local Government Minister to abort the process and see to the withdrawal of the bill," he said.
Mr Titus-Glover believes the president has not backed out of his decision to amend Articles 243 (1) and 55 (2) of the constitution, by calling off the referendum: rather it is to allow for more consultations.
"We must go back to consult, it doesn't mean the president has failed. The consultations have not been thorough so we need to go back and do them," he said.
He, however, wondered why the National Democratic Congress and a section of the Ghanaian populace are behaving as though there is non-existence of partisan politics in local elections, and making it seem like its President Akufo-Addo's idea to introduce it at the local level. 
Source: Adomonline.com | Dorcas Abedu-Kennedy