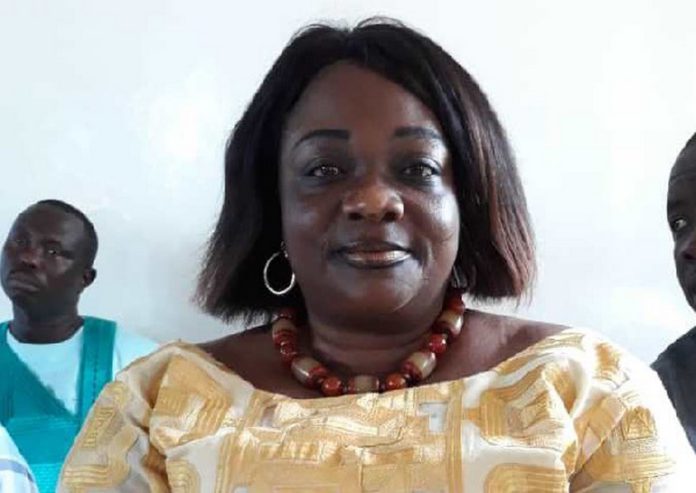 A member of the Women Caucus in Parliament has threatened to kill any male teacher who makes sexual advances at her daughter in any educational institution in the country.
The Member of Parliament (MP) for Bosome-Freho Constituency in the Ashanti Region, Joyce Adwoa Akoh Dei, said such acts "should not be tolerated in schools" because they have tendencies of ruining the victims' lives.
"I will kill anybody who messes [up] with my daughter like that," the MP warned.
The MP issued the threat in an interview with Onua FM's Yen Sempa hosted by Nana Yaw Opare on Wednesday while sharing her thoughts on the 'Sex for Grades' documentary, which has rocked the University of Ghana.
Two accused in the tape, Professor Ransford Gyampo and Dr Paul Kwame Butakor, have been interdicted by the University, according to a press statement released on Tuesday.
Both lecturers were accused of sexually harassing students in the BBC investigative piece, which was aired Monday, October 7 on various television stations across the globe.
"[Women] have to be bold in life. We should deal with them vehemently. We should come out with laws that will deal with it," she advocated.
She explained that "I have told my female children that if any man tries that they should slap them. Parents should look after their female children because [men] are using mobile phones to lure them."
Personal experience
Sharing her personal experience, Madam Akoh Dei said at age 14, she slapped her father's male friend for making sexual advances at her.
"At age 14, my father's friend tried something like that. He came to visit my father and my father asked me to go with him to his car to bring something from him and he manhandled me in his car."
She added that "I fought with him and when I went home, I told my mother and she took me to the man's house and blasted him and the wife."
Source: 3news