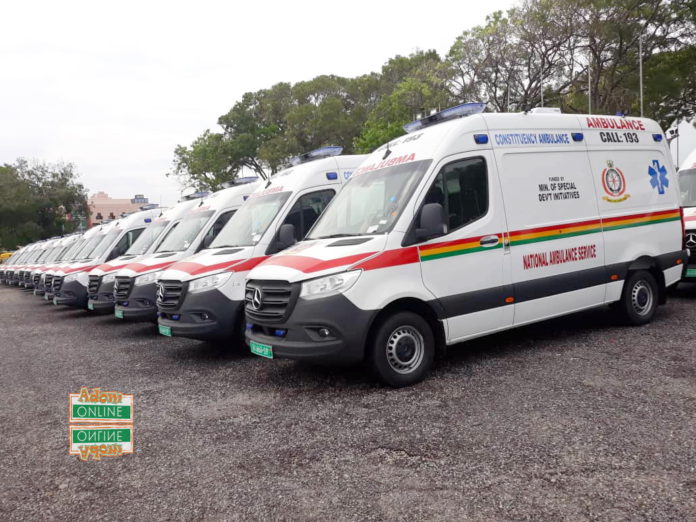 A Non-Governmental Organisation, Coalition on Health, has registered its displeasure over government's failure to distribute parked ambulances at the forecourt of Parliament House.
Chairman for the coalition, Gabriel Banaku, expressing his frustrations on Adom FM's morning show Dwaso Nsem on Tuesday, accused government and the Health Ministry of deliberately keeping the ambulances for distribution in 2020 for electoral gains.
ALSO: 'Dumsor' looms as 'Independent' Western Togoland lays claim to Akosombo Dam
Mr Banaku demanded that the government, as a matter of urgency, distributes the ambulances to help save lives as many are dying for lack of ambulances.
"Since 2014 we've been talking about this issue, we don't want more excuses from government, they should just release the ambulances because we want to save lives, and not to watch people die before taking the necessary decisions," he said.
ALSO: Joker becomes first R-rated film to make $1bn at global box office
The Health Minister, Kwaku Agyemang-Manu, who seemed not too happy with the criticisms of the Coalition on the matter, assured that the government was equally concerned and would soon complete processes to have the ambulances distributed.
"We need you to take it easy, we are not keeping the ambulances for political gains. What would we achieve by doing that?" he quizzed.
ALSO: 10 reasons why the NDC wants you to vote 'No'
"President Akufo-Addo does not need these ambulances to win power, his good works will speak for him," he added.