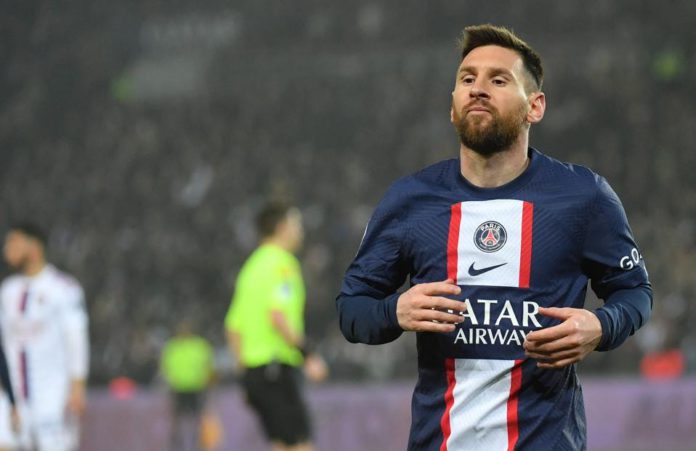 Lionel Messi will leave Paris Saint Germain this summer unless he accepts a pay cut, L'Equipe has reported.
Messi joined the Qatari-backed giants from FC Barcelona in the summer of 2021 after the Catalans failed to offer him a new contract that would simultaneously allow them to navigate a strict La Liga salary cap.
Two years later, the seven-time Ballon d'Or winner looks set to switch allegiances once more when he becomes a free agent on June 30 as PSG face their own issues meeting Financial Fair Play limits.
Just past midnight in Europe, L'Equipe released a snippet of a report it will publish in full on Tuesday morning through Twitter.
Messi "will not continue his adventure at PSG next season", according to the French sports publication, though there remains a way of the two parties maintaining their relationship in 2023/2024 if the Argentine accepts a "significant reduction in his salary".
READ ALSO
Last week, the same publication reported that Messi currently takes home €3.375 million ($3.7 million) a month, which puts him third on the list of French football's biggest earners behind teammates Neymar in second and the World's Highest-Paid Soccer Player in 2022 according to Forbes in first-place Kylian Mbappe.
If it is accurate, L'Equipe's report debunks that made by Catalan daily newspaper Mundo Deportivo on Friday alleging that PSG were willing to offer Messi "more money" and "more years" beyond the additional, optional season his original two-term deal came with.
It would also come as music to the ears of FC Barcelona if true after the La Liga leaders confirmed there have been talks between their board and the Messi camp before the weekend.
Barca transfer expert Gerard Romero has reported that Messi is willing to take a pay cut to don Blaugrana again, and also that important sponsors are prepared to help fund the coup.
Even if he were to continue at the Parc des Princes, Messi's relationship with PSG fans seem fractured after his name was booed again when the starting lineup was read out ahead of Sunday's 1-0 home loss against Lyon.
By playing for Barca again, though, Messi would be idolized every time he pulled on his number '10' shirt and president Joan Laporta now needs to work harder than ever on getting a deal over the line if Messi and PSG are on course for a divorce.