Five sisters, all daughters of the late Ghanaian Coach, Herbert Addo, were detained at the Adenta Police Station over the weekend following a family dispute.

The five are understood to have been involved in an altercation with their stepmother and the case had landed in court.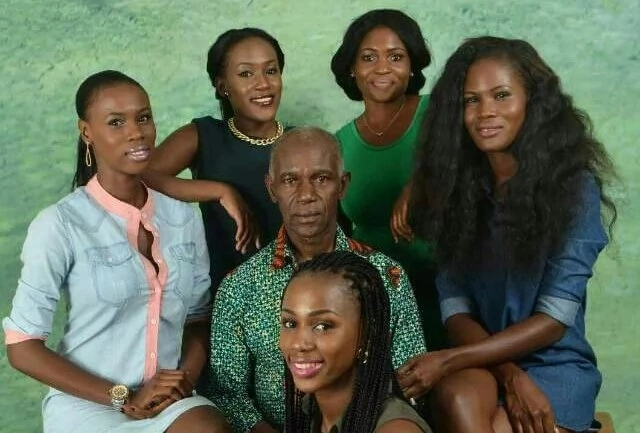 Also Watch VIDEO: Moesha Boduong twerks at the beach as she gives thump up to Ghana's beaches
Being a family issue, the judge at the Adenta Magistrate Court advised that the matter be settled at home with both parties agreeing to report back to the court on March 14.
The ladies were thus asked to provide two sureties each in order to be bailed.
But when their sureties arrived at about 11:00am last Friday, the police officer handling the case had taken the five sisters back to the police station and 'vanished'.
According to one Elliot Agyare, who described himself as an uncle of the ladies, they [the sureties] waited until 6 pm without any trace of the officer as she had her phones switched off.
Also Watch PHOTOS: Multimedia holds remembrance service for late Sales Manager, George Hansen
Mr Agyare who suspected a deliberate attempt by the police to teach his nieces "a lesson", wondered why the District Police Commander did not use his discretion to ensure that the court's order was followed.
He hinted of a possible petition to higher authorities over the 'unlawful' detention of his nieces. The five sisters were released on a temporary bail on Saturday with the processes expected to be completed today. The late coach Herbert Addo passed away in March, 2017, aged 66 years.
Also Watch VIDEO: Agya Koo is more popular than John Dumelo – Tourism Minister
Since his passing there has been confusion over his estate as his children battle his widow, whom he married a few months before his death, over his assets. Coach Addo was a succesful coach and was one of two to have won the Ghana Premier League with two different clubs.
He had stints with Hearts of Oak, Asante Kotoko, Aduana Stars and also the Black Stars and Black Meteors among others.