The Asokwa District Court has denied bail to the wife of Bank of Ghana driver accused of the murder of a restaurant operator at a hotel on New Year's Day in Kumasi.
The second accused, Belinda Awuku, made her first appearance in court on Friday, following her arrest on a warrant, after failing to appear on January 10, 2020.
Counsel for the couple, Benjamin Andoh, prayed the packed court to grant her bail since she had cooperated with police investigators.
ALSO: Why Pete Edochie thinks kneeling to propose is an 'abomination'
He, however, indicated he was not in a haste to plead same for the husband, Edwin Awuku, because precious life of a woman had been lost.
Mr Andoh said Belinda's bail application was premised on evidence gathered by police suggesting she came in only at the time the incident had already occurred.
He argued the accused will not interfere but cooperate with police investigators.
READ: Shooting of two Indians at Tema: A disguised assassination attempt, not robbery – New details suggest
"On point of law, I want the court to take judicial note that from the facts, the roles as alleged to have been played by Belinda clearly on that face of the facts were after the events," he told the court.
"Humble prayer to the honourable Court is to consider A2 (Belinda Awuku) to bail," he prayed.
That was met with vehement objection by the prosecution which prayed the court not to grant bail because the accused cannot be trusted.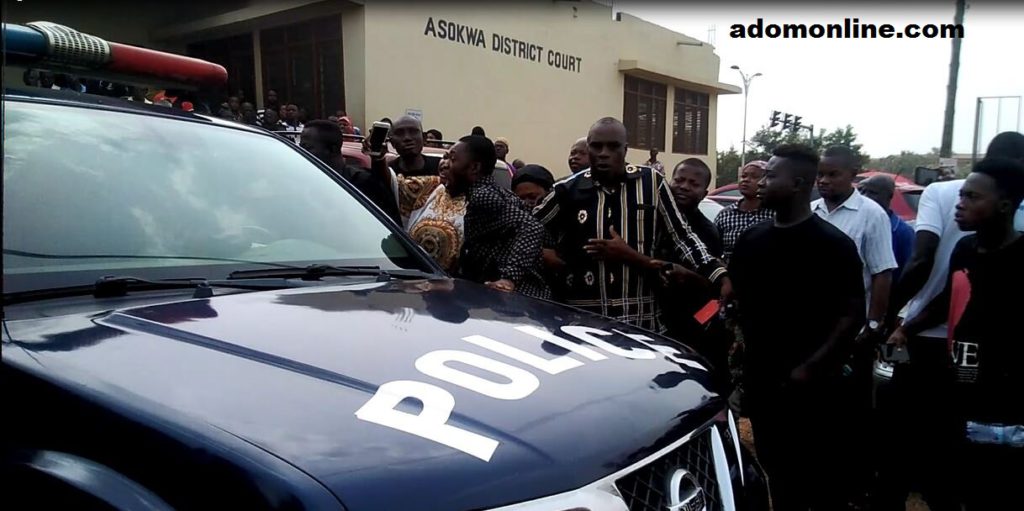 The prosecutor argued the accused person, who once feigned to be bleeding but failed to seek medical attention, attempted to escape to Accra, hence, the issuance of a bench warrant for her arrest.
READ: Revealed: Suspect in Mankessim police murder case is owner of fuel station attacked by robbers
The court, presided over by Her Worship, Rosemary Afua Asante, turned the bail application down and, subsequently, remanded the two into prison custody, to re-appear on February 7, 2020.
They are accused of the murder of 47-year-old Comfort Owusu Afriyie, also known as Maame Yaa, at the Cedar Crescent Hotel at Danyame in Kumasi on January 1, 2020.