Students of Kpandai D/A Primary School are calling on government and Non-Governmental Organisations to come to their aid with furniture and other learning materials.
The school with a student population of more than 200 has no furniture from primary one to primary six, affecting everyday lessons and causing most of the pupils to drop out of school and take to farming.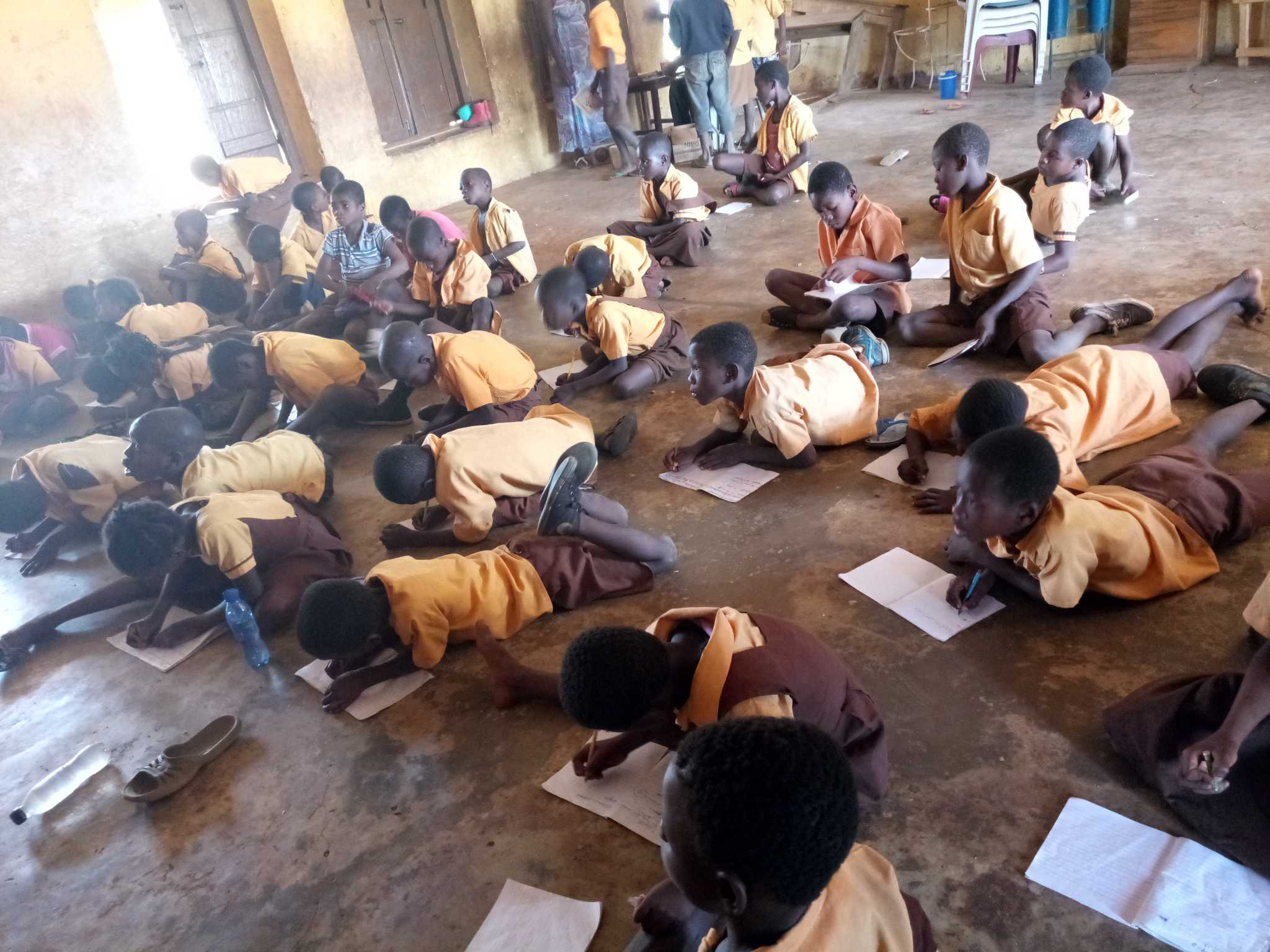 ALSO READ: Stop having sex with your students – Judge warns male teachers
Kpandai D/A Primary School lacks very basic facilities such as tables and chairs, while government's social intervention programme, the school feeding program, is also struggling to deliver on its mandate to the pupils.
A visit by Adom News' reporter, Illiasu Abdul Rauf, revealed that cross all classes, students lay on the floor during lessons to copy notes and do their exercises.
Some of the students who spoke to Adom News Illiasu Abdul Rauf said they either develop sharp back or neck pains due to the positions they adopt during class hours.
ALSO READ: 'Majority of NPP MPs will lose their seats in 2020'
The pupils also added that it is impossible for them to wear their uniforms for two continuous days because of their writing activities on the floor.
Madam Felicia Pormaa, a teacher in the school has confirmed the incidence, saying the plight of the students is, not just worrying and frustrating but also, dangerous to their health.
She added that the situation is affecting effective supervision of the pupils during contact hours because teachers are unable to move around and assist pupils.
Meanwhile the District Chief executive of the area, Hon. Emmanuel Kofi Tatabilata was not available to comment on the issue.