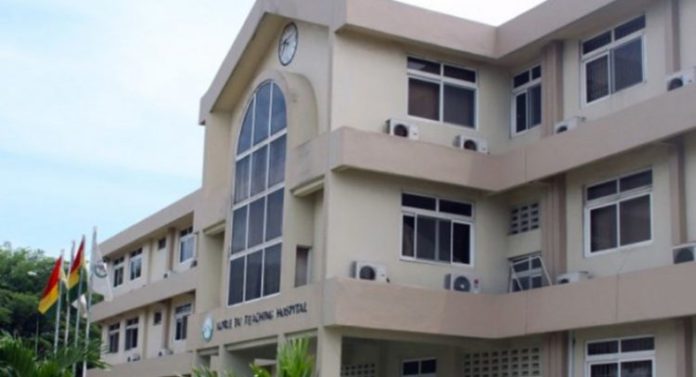 One of the country's top referral health facilities, Korle-Bu Teaching Hospital have been forced to suspend non-emergency surgery and urgent cases at least for the next two weeks after 91 staff tested for positive for Covid-19.
Speaking to Joy News, the Head of Public Relations, Mustapha Salifu said the decision was "necessitated by the fact that some staff have been infected with Covid-19."
He indicated that the measure is intended to protect remaining hospital staff and clients who are on admission at the facility.
"So for the next two weeks we will only attended to dire emergencies," he sated.
The facility in April suspended operations at the chemotherapy unit over uncertainty about the people clients come into contact with in the wake of the coronavirus outbreak.
That development left many breast cancer patients who were undergoing treatment there to their fate.
Korle-Bu has requested sister health facilities to refer only dire surgical emergencies (Surgery, ENT, Maxillofacial and Obstetrics) to Korle-Bu during the suspension period.
Other parts of the facility remain in full operation.