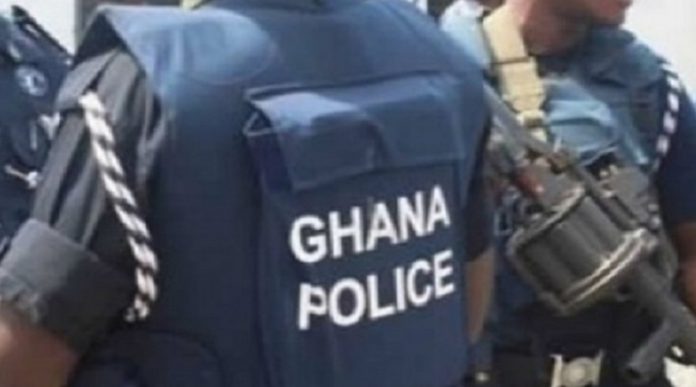 The family of Godfred Okai, the suspect who was arrested for his alleged involvement in the mobile money robbery at Kasoa, has demanded the release of his body after he died in Police custody.
He was arrested in connection with a robbery incident at Kasoa Big Man Town in the Awutu Senya East Municipality of the Central Region.
According to Police reports, suspect Godfred Okai later complained of ill-health and was rushed to the hospital but died while receiving medical attention.
An initial investigation into his demise by the Police Professional Standards Bureau (PPSB) established that the deceased suspect was handled professionally by the officers from the time he was arrested until his passing.
However, the family, which is devastated by the turn of events, said the suspect had no sign of ill-health at the time of his arrest.
In a letter to the Inspector-General of Police, the family demanded to affirm if indeed the deceased body is that of their relative.
"It is the case of our clients that till date they do not know the whereabouts of the corpse of Godfred Okai and have not been given the opportunity to view and identify the body to ascertain whether or not the said dead person is indeed Godfred Okai," the letter said.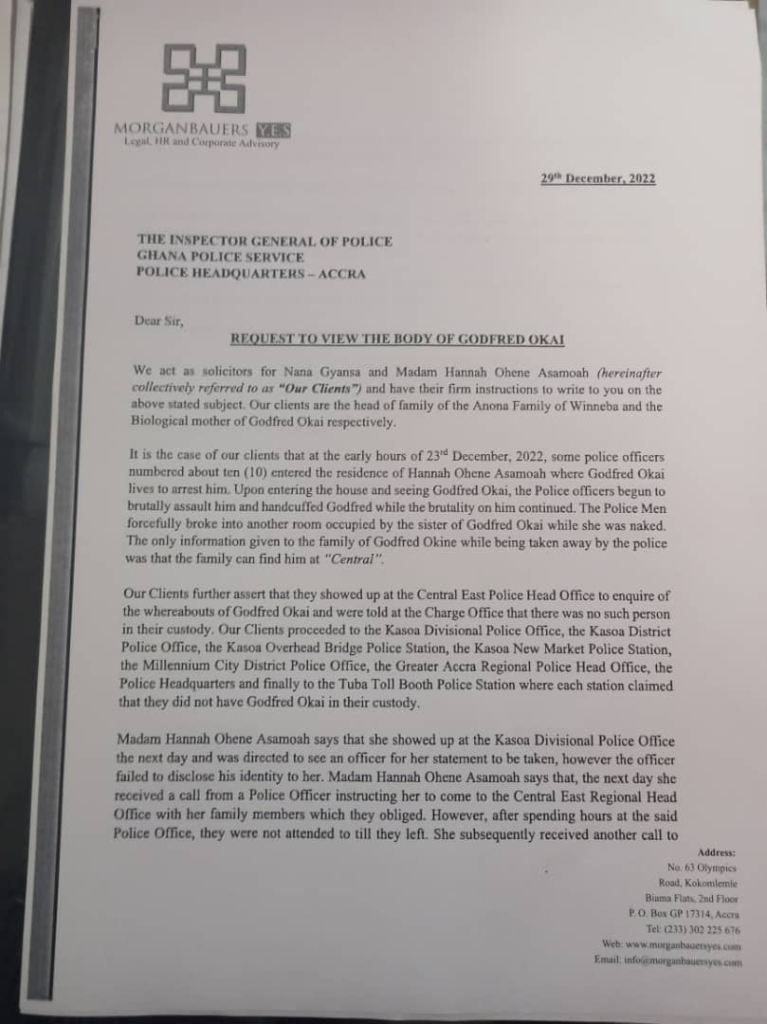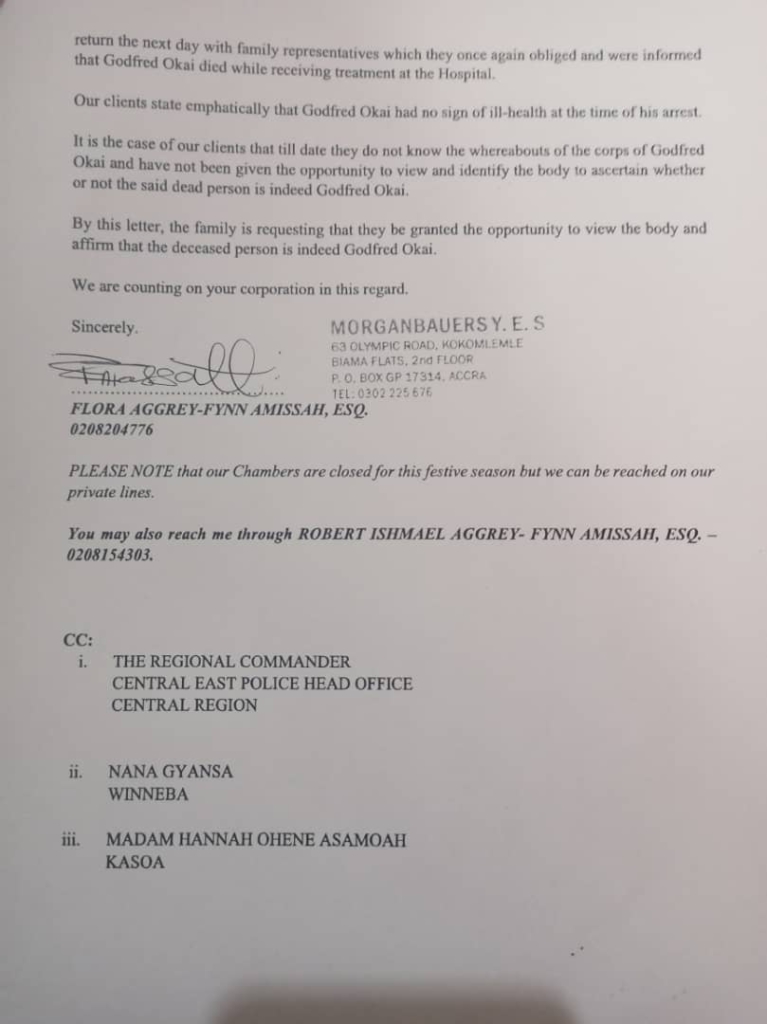 The late Okai was allegedly part of three robbers who shot a mobile money vendor and took away an undisclosed amount on December 20, 2022.
They were arrested after they were captured on CCTV cameras in the area.