Some angry youth of the ruling New Patriotic Party (NPP) at Karaga in the Northern region have chased out their Chief Executive and the Youth Employment Coordinator and set ablaze one AG motorbike at Wednesday dawn.
The group, without lawful authority, confiscated a motorbike belonging to one of the attacked gentlemen. The police later managed to retrieve the motorbike from angry youth.
The moved which angered the group marched to the police station, retrieved the motorbike and burnt it into ashes.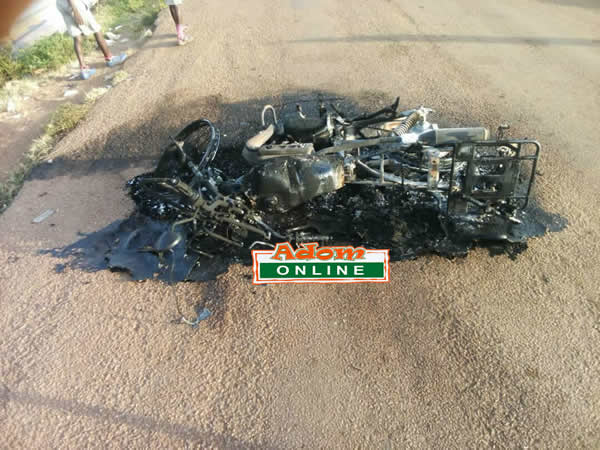 The angry youth have accused the DCE, Alhassan Yabdow of not working in the interest of the NPP after he reportedly vowed never work with NPP Constituency Chairman, Tahiru Zakaria.
They subsequently locked up the office of the DCE.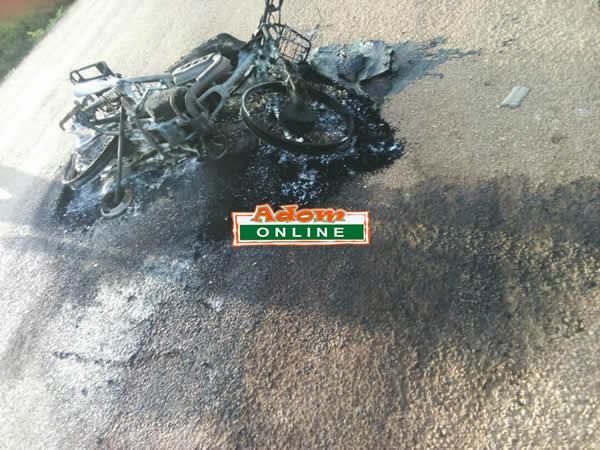 Speaking on Adom FM, the leader of the youth group, Abdul Rahaman Alhassan, also accused the Youth Employment Coordinator of being selective claiming he is a sympathizer of the opposition National Democratic Congress (NDC).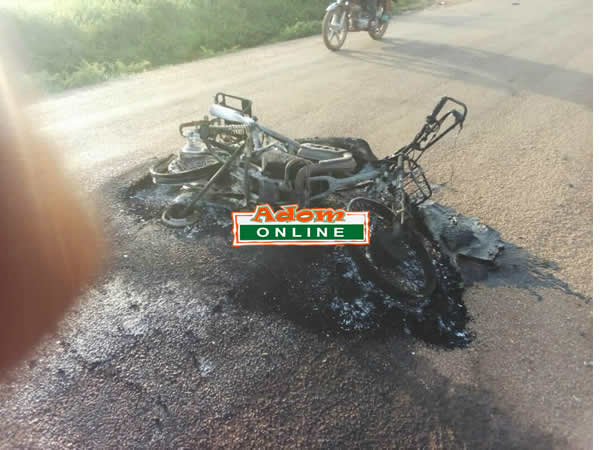 Meanwhile, the youth threatened to attack the district assembly later but not arrest have been made.