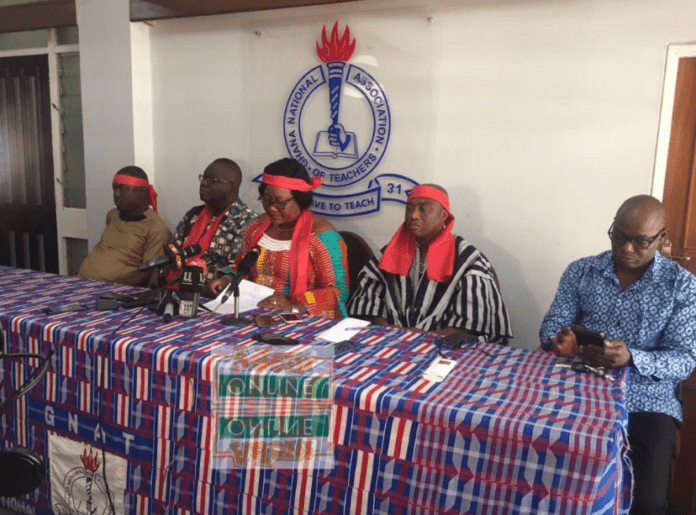 The Ministry of Finance has ordered the Controller and Accountant General's Department (CAGD) to release an amount of GHS49,998,626.72 to the Ghana Education Service (GES) to settle outstanding salaries and transfer grants of its staff.
This was contained in a letter signed and released by Deputy Minister of Finance, Abena Osei Asare, on Wednesday, December 11, 2019.
"You (CAGD) are hereby authorised to release the sum of GHS49,998,626.72 (Forty-Nine Million Nine Hundred and Ninety-Eight Thousand, Six Hundred and Twenty-Six Cedis Seventy pesewas) to enable the Director-General, Ghana Education Service, pay outstanding transfer grants and other allowances to qualified staff of GES from 2017 to 2019," the letter said.
This comes after the Ghana National Association of Graduate Teachers, Ghana National Association of Teachers and the Coalition of Concerned Teachers declared a strike over unpaid arrears.
The three teacher unions have vowed not to call off the strike in spite of a directive from the National Labour Commission to members to return to the classroom with immediate effect.
But with the release of these funds, it is more likely the teachers will now heed the directive and rescind their decisions when the monies hit their individual accounts.