It has emerged that a journalist murdered in the Ashanti Region recently was killed for threatening to end a 6-year relationship with her boyfriend.
Thirty-six-year-old Philip Akumaning, also known as Atta Panin, is said to have become aggrieved when the broadcast journalist threatened to quit the relationship over a misunderstanding.
Police say the suspect who parades himself falsely as a military officer,  pulled a double-edged knife and stabbed the journo, Portia Amma Agyeiwaa,  several times in the in the chest, thigh and left arm.
ALSO READ: Audio: Mahama was too drunk to submit letter to NDC executives – NDC man
Portia was found in a pool of blood in front of her room at the Bekwai suburb of Nyameduasi, on April  15, 2018, and was pronounced dead on arrival at the Bekwai Government Hospital.
Akumaning went into hiding at Teshie in Accra until he was picked up at Patriensa, near Konongo, upon a tip-off over the weekend by the Asante-Bekwai police.
Ashanti Regional Deputy Commander,  DCOP Fred Adu Anim, told journalists the suspect had all this while posing as a military officer.
"The suspect, Philip Akumaning, 36,  alias Atta Panin and deceased Portia Agyeiwaa, an ex-employee of Dess FM-Bekwai were lovers. The suspect, all along posed as a military officer," DCOP Anim said.
READ ALSO: VIDEO: Proposed National Cathedral: All you need to know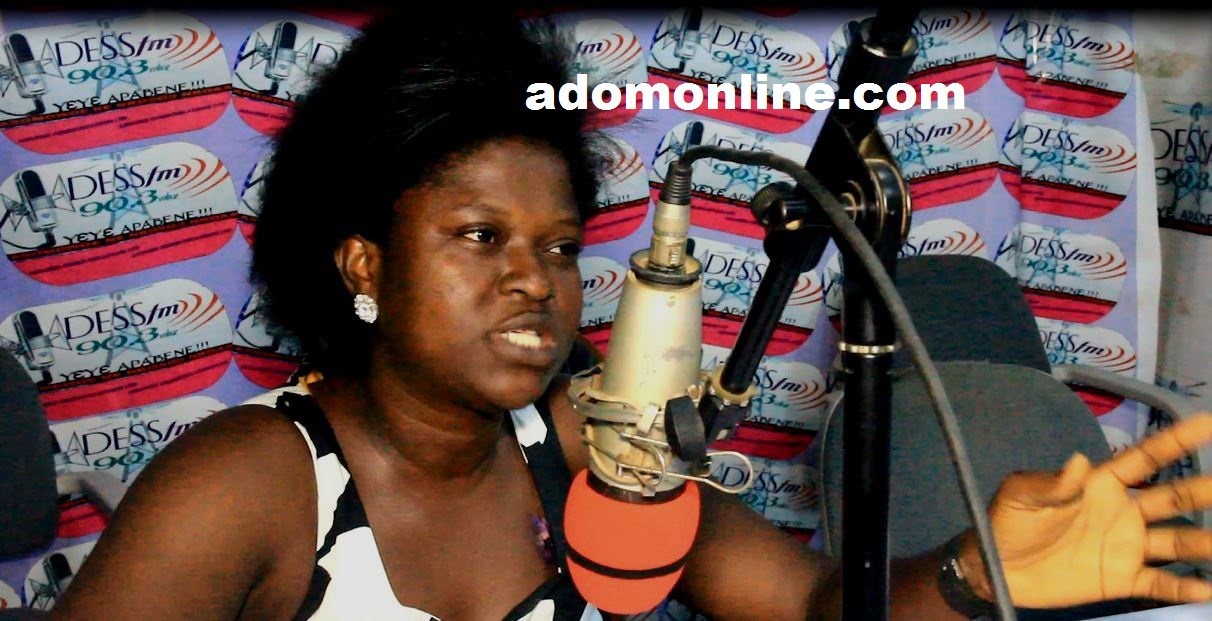 According to DCOP Adu Anim, the two were cohabiting in their rented apartment at Nyameduasi, a Bekwai suburb.
"The suspect and the deceased were living at Kasoa in the Central region until 2018 when the deceased had a job at Dess FM- Bekwai in Ashanti. The lovers rented a room at Nyameduasi, a suburb of Bekwai where they were cohabiting.  On 15-04-2018 at about 8:30 p.m, a misunderstanding ensued between the suspect and deceased when the latter threatened to end the relationship with the suspect," DCOP Adu Anim explained.
ALSO READ: Marijuana farm destroyed, one arrested
A Bekwai Magistrate Court issued a warrant for the arrest of the suspect after police leads pointed to him. Police say the arrested fake military officer is the prime suspect in the murder of the journalist carried the act alone.
On Sunday, he led police to his Assin Fosu base in the Central Region where the knife he used to murder the journalist was retrieved.
"In his cautioning statement, he admitted the offence of murder and subsequently led police to Assin Fosu in the Central Region where the knife he used in killing the deceased was retrieved," the police Commander stated.
Angry relatives of the late journalist attempted to pounce on the suspect when they saw him at the regional police headquarters for the first time since the incident.
A brother of the deceased, Kwaku Kwarteng Kobia, told Joy News the family would have wished to end the life of the suspect if instant justice was allowed.