General Secretary of the New Patriotic Party (NPP), John Boadu, is urging the National Democratic Congress (NDC) not to find solace in the galamsey scandal.
According to him, the opposition party cannot exonerate its flagbearer, John Mahama implicated in the Airbus bribery scandal from such international embarrassment.
Mr Boadu was reacting to the NDC's description of government's fight against illegal mining known in local parlance as galamsey as a total failure.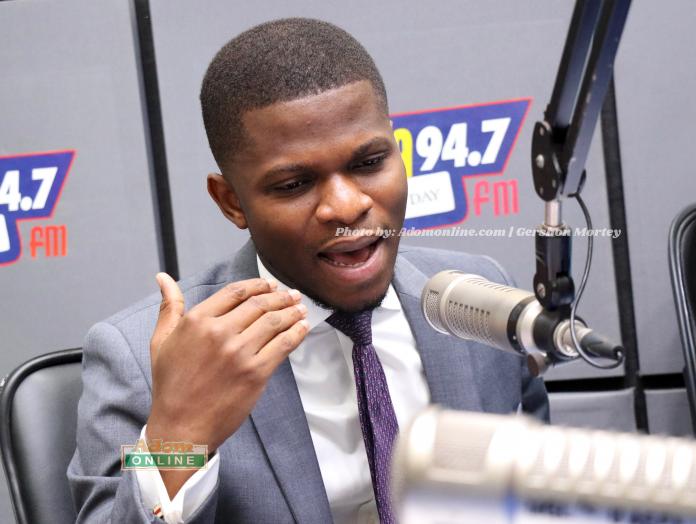 The party's National Communications Officer, Sammy Gyamfi, claimed the leaked video where the Minister of Environment, Science, Technology and Innovation, Professor Kwabena Frimpong Boateng and the Central Regional Vice-Chairman of the NPP, Horace Ekow Ewusi were reportedly making some damning statements about alleged galamsey concessions belonging NPP General Secretary,Mr Boadu and other members of the NPP exposes the party.
Mr Boadu, whom he singled out for mention, is the alleged architect giving out concessions to party cronies for illegal mining to raise money for the NPP.
In a rebuttal, Mr Boadu said the litany of allegations by the NDC are expected.
He noted that, the conduct of the NDC is like the kettle calling the pot black "because their track record is horrible."
The NPP scribe said the opposition party is making all the noise about the galamsey issue because they have been choked with the "stinky Airbus bribery scandal."
"Why won't the NDC make noise because the Airbus scandal has really affected them so they want to use this to cover up," he added.
His involvement in the galamsey issue, Mr Boadu said is due to his interest in getting jobs for the youth, especially in the mining areas.
"I'm associated with galamsey issues because of my position as General Secretary; a lot of people including legal small scale miners come to me for help," he added.
Mr Boadu called on Ghanaians not to be swayed by NDC propaganda and support the Akufo-Addo government to transform Ghana.