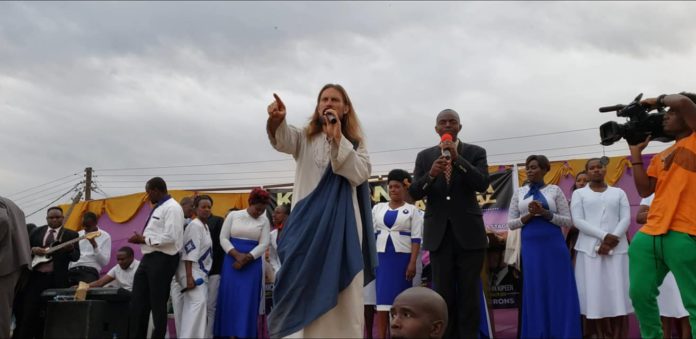 Michael Job, the preacher, widely and erroneously referred to as 'Jesus' who worshiped in a Kenyan church, has reacted to reports that he was arrested and deported from Kenya.
Preacher Job, who is said to be a visiting actor, evangelist, and president of Jesus Loves You Evangelistic Ministries, said he was a guest for a two-day crusade.
The evangelist revealed that he visited Nairobi, Kenya, Krakow and Warsaw Poland in the summer of 2019 for evangelism.
Clarifying issues through his Facebook page, the preacher said "this 'modern-day Jesus' goes by the real name, Michael Job, a preacher and actor. He was in Kenya to attend an inter-denominational Christian event as a guest speaker."
During the crusade, he was reported to have visited schools and gave food parcels to widows, while also preaching on the streets.
Below is his Facebook post:
Source: Facebook