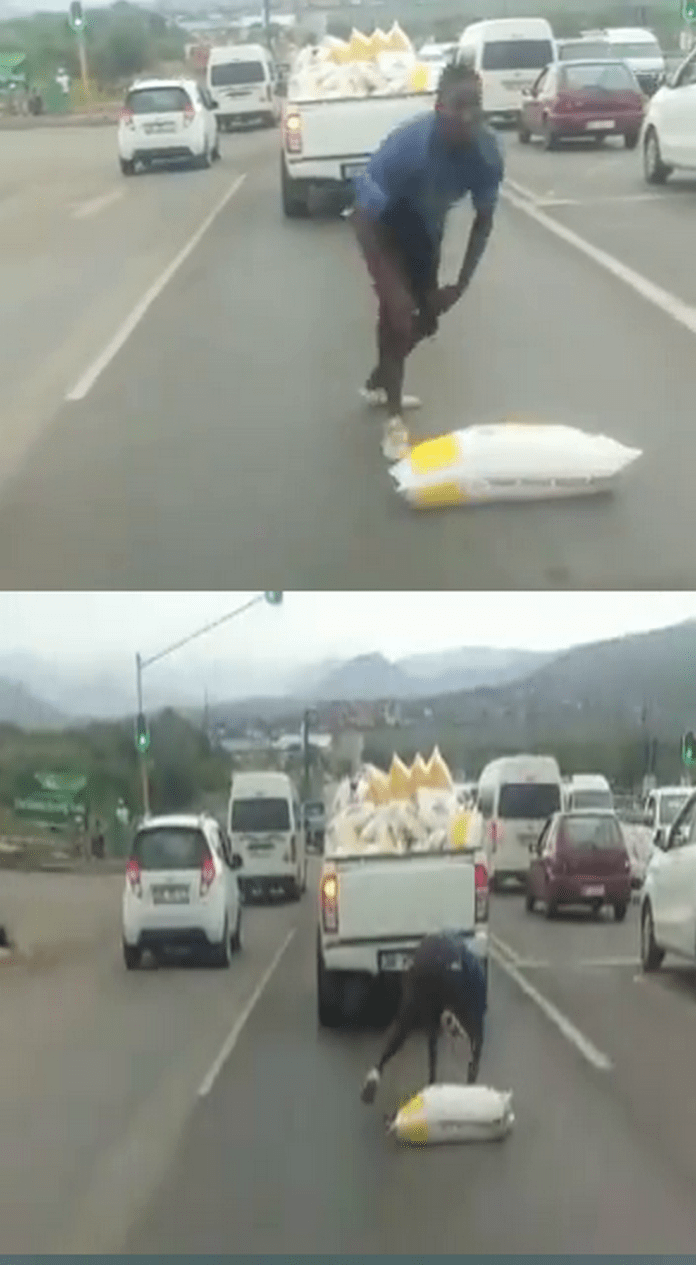 A young man has been captured in a video that has gone viral stealing a bag of maize meal from a moving vehicle.
The thief is seen trotting dangerously behind the car and struggling to lift a bag from the many bags at the back of the vehicle. One bag eventually fell and he grabbed and bolted.
He was, however, captured by a passenger in the vehicle behind him that nearly knocked him down.
Some, who have commented on the broad daylight thievery, asserted that the man might have been broke because of the perceived January hardship. Others, however, simply described him as a thief who must be arrested.
Twitter user, Annie, posted the video below, believed to have been captured in South Africa:
Meanwhile in 2020. Focus! pic.twitter.com/fatLRg6mBL

— 🌻Annie 🌻 (@Annie_Modiba) January 15, 2020
Below are some reactions to the post:
Percy @PercyLiner·Jan 15 Replying to @Annie_Modiba: Thats why crime is so high in SA instead of people taking action they enjoying the show.
Richyriche@Richyriche3·Jan 15 Replying to @Annie_Modiba: His a thief.
GrootmanLethu@MtshaliLethu·Jan 16Replying to @Annie_Modiba and @MalumSid: I hope the people who are laughing in the video keep the same energy when someone steals from them.