Hiplife artiste Nana Boroo has broken his silence on recent talks about his lightened complexion.
The issue popped up after a picture he took at actor, John Dumelo's wedding went viral, with most people who saw the photo, claiming he had bleached his skin.
But in an interview, the 'Aha Yede' hit maker said he was not bleaching and that his light skin colour was genetic.
"I have not bleached. Anyone who knows me and is close to me will testify that in my family, we are light skinned," he said.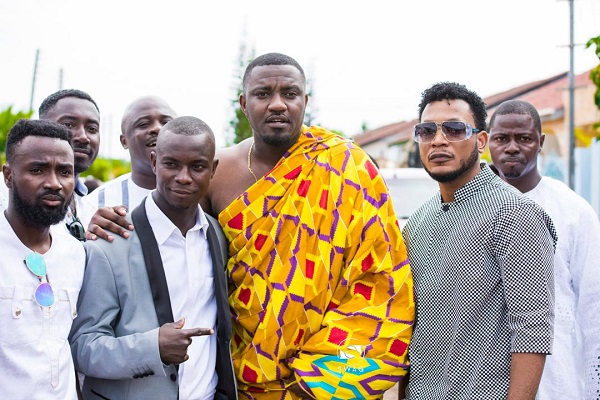 SEE ALSO: Ahoufe Patri shares stunning PHOTOS from her weekend vacation at Akosombo
"And you know being fair is expensive, it is not easy, it comes with its own issues. I should be able to take care of myself and get my complexion right but that does not mean I apply bleaching creams," Nana Boroo added.
He further stated that another reason that might have contributed to his lighter skin colour is the fact that he had been living in the United States of America for a long time.
ALSO SEE: PHOTOS: Meet some adorable ladies that rocked Hitz FM's 'Rep Your Jersey'
"I just got back from the United States after staying there for a long time so you know, the weather and all got my skin looking lighter. It will, however, get back to its normal state after a while," he noted.
Nana Boroo, real name, Nana Osei Bonsu, shot to fame in 2009 with his hit single, Aha Yede. He also has other songs like Bolinga, Bebia Soso and Big Mama.
He recently released a song titled 'Broken Heart,' a true life story of how a woman broke his heart.