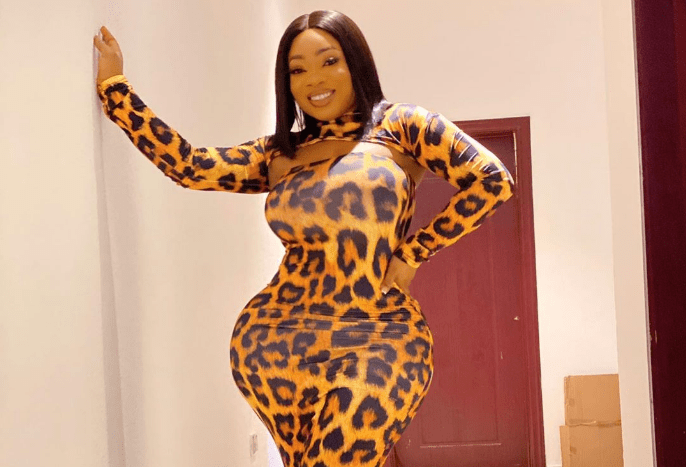 Actress and social media model, Moesha Boduong, has explained her surprising absence on social media.
According to her, she has been sick since the beginning of the year and she believes prayer has the healing power to overturn the sickness.

Moesha made the revelation in a 26-seconds video on her snapchat with the caption: "been sick since beginning of the year…pray for me."

She is reportedly getting better and she shared motivational message with her loyal followers on instagram this morning.
"When your time is up to be blessed. Not even you can stop you! Don't use today's downfall as a yardstick to give up! Your time will surely come…".
Below is her post: