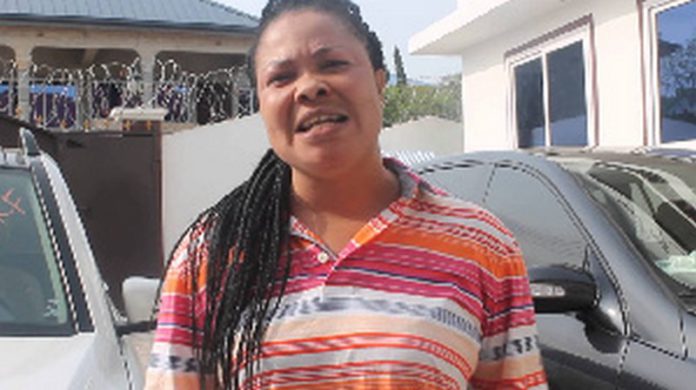 Patricia Asieduaa, popularly known as Nana Agradaa, a fetish priestess, has vowed to do all she can to protect her daughter from following in her footsteps.
Speaking in an exclusive interview on SVTV Africa, the priestess stated categorically that she never will allow her daughter to join priesthood for obvious reasons.
ALSO: Government increases cocoa price by 8.42 per cent
"I will never allow my child to join priesthood…when you're doing this kind of work, people don't like to get close to you. A gospel artiste once invited me to her album launch, I gave and supported her with money, but when she was acknowledging the people who helped her on TV. She failed to mention Nana Agradaa because she was shy to mention a fetish priestess. Looking at all these, I would not allow my daughter to become a fetish priestess." She told host DJ Nyaami
Pointing out on people who visit her shrine a lot, she noted that about eighty per cent of them are Christians including politicians.
"A lot of politicians visit me, but when they go to church, they will be thanking pastors. Have you heard someone acknowledging a fetish priest in public before? So it's hypocrisy. These same people who go to church come to me for help and about 80% of people who visit me are Christians." She added.
ALSO: World's most powerful passports revealed
The priestess added that no man can change her except God.
Nana Agradaa, who is also a TV presenter on Thunder TV has been nominated in this year's Radio and Television Personality Awards in the 'Television Discovery of The Year' category sparking uproar.
Source: mynewsgh.com