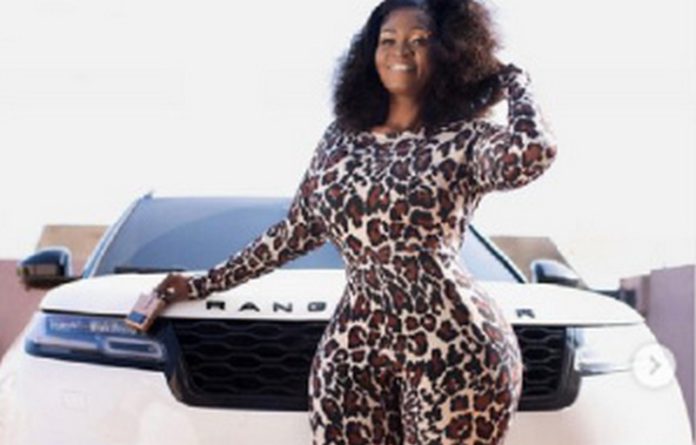 Socialite, Aisha Modi has detailed her weight lost journey which got a lot of people talking.
She shocked many with her massive body transformation after a long break from social media.
Many concluded that, Aisha known to be plus size, has undergone the knife to do liposuction for the banging body.
However, the outspoken socialite for the first time did not confirm or deny the allegations being levelled against her.
Rather, she chose to flaunt her new sexy body in videos and pictures on his social media pages.
But after a long silence, Ayisha Modi has decided to bring closure to all the speculations surrounding her weight loss journey.
In an interview on Kofi TV, she said her weight was life threatening so she did "tummy tuck, muscle repair, and liposuction to remove sagging skin" after losing weight.
"I was very fat, and I weighed almost 500lbms. My BMI was also over average. Anytime I climb the stairs, my knee and back hurts. For about one year I couldn't wear a brassier because my back hurts. My breast became heavy. So, I went to the hospital one day to fix my arm while I was in America. The doctor told me point blank that when they start the procedure and the drip is being kept on me, I'll die. You know when you go for these surgeries, they inject you so you become numb or fall asleep. But in my case, the doctor said if they inject me with the medicine that commences the procedure, I will die within two minutes because my BMI was extremely high.
"The doctor said I cannot fix my body until I lose weight. So, he took me through the weight loss procedure. After I trimmed, I had a saggy body because I was very big. So I went through a procedure to get rid of the excess skin. I didn't get rid of fat; it was the excess skin I got rid of. Naturally, I have a good shape, my waist is 22. The only thing I did was to remove the saggy skin. I did tummy tuck, muscle repair, and liposuction. I never touched my butt. Usually with ladies, when they suck in their tummy, it brings out their body stature," she stated.