Outgoing Chairman of the Church of Pentecost has urged pastors not to manipulate their flock for money but learn to depend on God to meet their needs.
Apostle Prof. Opoku Onyinah put out his life story as a testimony of God's providential care in 42-years of his ministry.
The Professor, Apostle, and leader of the church of more than three million members, revealed, he is paid ¢3,500 including allowances.
Apostle Opoku Onyinah told the HARD TRUTH, he has never made money his motivation in ministry.
"The motivation is the call of God…I love the ministry so much that I can do it without pay," Apostle Opoku Onyinah, called into full-time ministry aged 22 years told host, Nana Akosua Konadu.
Apostle Opoku Onyinah draws to a close 10-year leadership of one of the fastest growing Pentecostal churches in the world.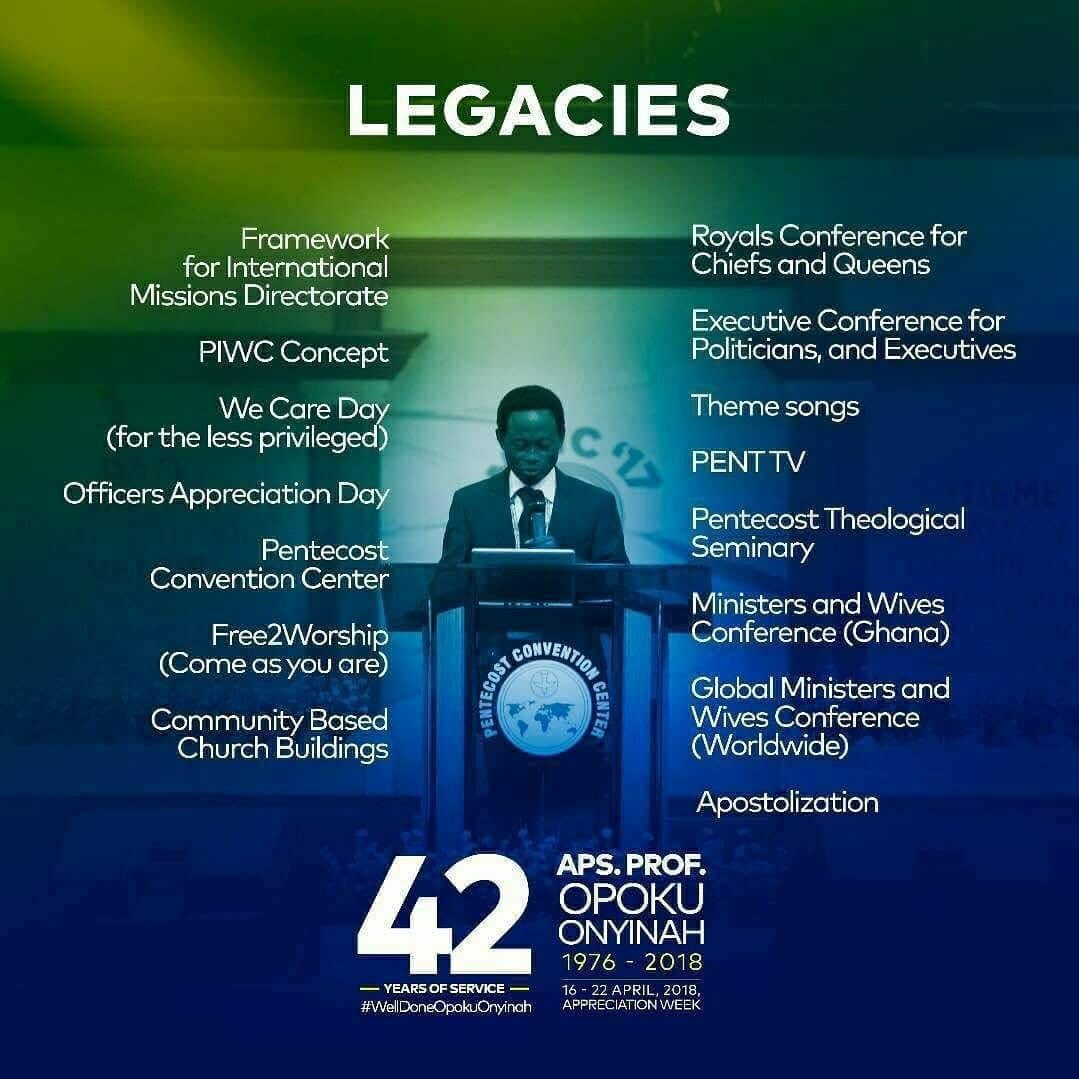 Photo: Apostle Prof. Opoku Onyinah honoured by PENSA
The former Rector of Pentecost University College was elected in 2008 as the fifth leader of the 65-year old church.
In an interview which also touched on remuneration for pastors believed to be low, the respected leader said the church apart from paying salaries, also pays for accommodation and utilities.
"..the rest will come from God," he said and testified God's ability to meet his needs.
He recalled that in Wa, his first station he served from 1976 to 1981, there were days when he was penniless.
" I did not have any money at all," he said.


Photo: Apostles, Opoku Onyinah and Michael Ntumy, in their younger years in ministry. Apostle Dr. Michael Ntumy would later become chairman of the Church of Pentecost
The then pastor Opoku Onyinah also known as the Holy Ghost man remembered that while in prayer, the Spirit of God knowing his lack asked him, how much he needs.
Opoku Onyinah mentioned 10 cedis and heard the Spirit of God reply, "is that all?". The pastor said he amended his request to 20cedis.
About an hour later, a woman who had never visited the Mission House where he resides, came home carry in a bowl, balls of kenkey. The package also had an envelope.
Opening it, pastor Opoku Onyinah said he had exactly 20 cedis and joked that if he saw this providence coming, he would have asked for more.
Apostle Opoku Onyinah who is also chairman of the Ghana Pentecostal and Charismatic Council encouraged church workers not to worry about their needs or chase after wealth.
" Whatever you are in need of, God can provide," the man noted for a deep devotional life said.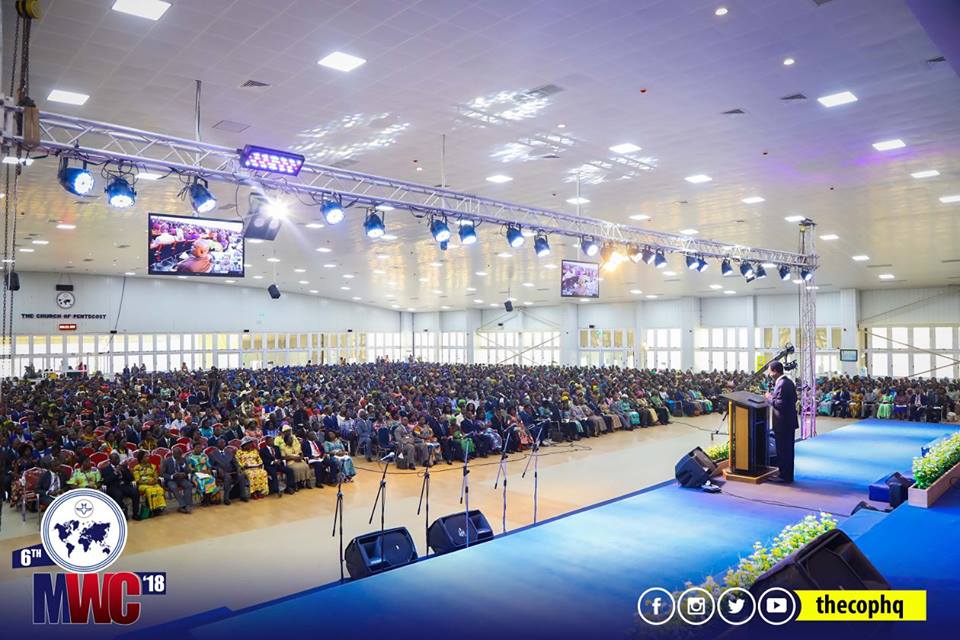 Photo: The Pentecost Convention Center built under the leadership of Apostle Prof. Opoku Onyinah
He also praised church members to have the habit of supporting their pastors in various ways. He remembered, some church members in Kumasi where he was stationed between 1981 and 1984 volunteered to come to his home to help.
A member washed his car every morning while another, a driver dedicated himself to drive the pastor around.
Apostle Opoku Onyinah, however, urged pastors not to take advantage of the goodwill of their members and manipulate them into giving.
Under his leadership, certain practices have been stopped because it was seen as burdening the congregation.
Specific amount of offerings are no longer demanded during fundraising or collections. He explained that once giving is made mandatory, it becomes "a law that kills" and the givers are not blessed.
Apostle Opoku Onyinah is married to Grace with whom they have five children.


He has several publications and an autobiography 'Myth or Mystery'.