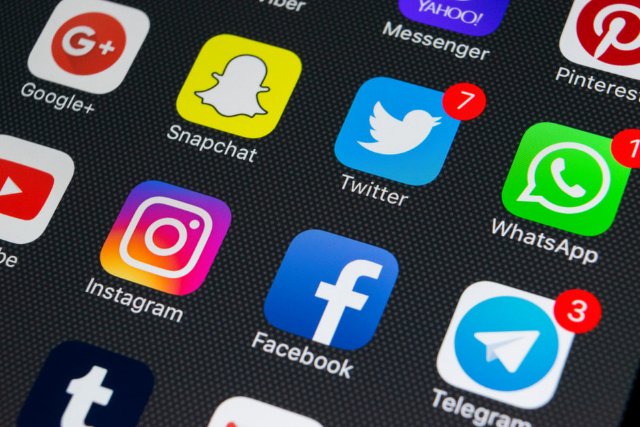 If you're active on several social networks, it can be a real pain trying to keep up with all your accounts.
When you want to spread around some photos of your vacation, get some recommendations for your next phone, or simply complain about the weather, having to go to each service and send the same message to each — and then return to each so you can follow any responses — is time-consuming and inconvenient, to say the least.
One way around it is to use a social network manager that lets you monitor, and post to, more than one social network at a time.
These handy tools used to be more available to day-to-day users, but are now, for the most part, mainly selling their services to businesses who want to use social networking for marketing and other commercial purposes. However, there are still one or two that offer free (if somewhat limited) versions which can provide you with additional control over your social networking use.
It isn't only the need to make a profit that has limited the number of apps able to work with more than one service. Services such as Facebook and Twitter have, over the years, made it increasingly difficult for third-party apps to work with them.
For example, in August of 2018, Twitter blocked access to real-time tweet streams from third-party apps. Perhaps worse, push notifications from these apps were prevented and/or delayed, forcing developers to rethink how they should deal with features such as direct messages (since most users want to be immediately notified of DMs).
And then there was Facebook's reaction to the 2018 Cambridge Analytica breach, in which millions of Facebook users' personal data was harvested. The company instituted new rules in April of that year stopping third-party apps (including more generalized apps such as IFTTT) from being able to publish posts to Facebook (or Instagram, which Facebook owns) as the logged-in user. Facebook does allow third-party apps to interact with Facebook pages (the business version of personal profiles), and you can post directly to Instagram if you have an Instagram business profile.
Still, if you want a way to post to several services, including Facebook and Instagram, there is one app that lets you do it for free — if you're willing to go through a few hoops.

POST ON INSTAGRAM USING BUFFER
A social network manager called Buffer has come up with a rather ingenious way to get around Facebook's restrictions. It reminds you to post your message to Instagram, and through Instagram, you can send your post to Facebook.
Here's how it works: Buffer's free account lets you sign up for up to three accounts; these can include a Facebook page, Facebook group, Instagram, Twitter, a LinkedIn page, or a LinkedIn profile. (Buffer also posts to Pinterest, but you can't do it on the free account.) Let's say you want to post a photograph from your phone to three different services — Twitter, Instagram, and Facebook — at 2 PM today.
Assuming you've already downloaded the Buffer app and registered:
Once you've taken or selected the photo you want to post, share it from your photo app to Buffer.
Choose which account(s) you want to post the photo on by tapping on the plus sign on top. Type in any text that you want to include with the photo. You can also add additional photos or videos.
If you want to send different text to different services (for example, if you want to send hashtags to your Twitter account but not to your Instagram account), tap "Customize" at the bottom of the screen.
When you're ready, tap on "Share." You'll be able to choose to share it now, create a custom schedule, or add it to a pre-arranged queue (a posting schedule that you can create). Assuming that this is a one-time posting, tap on "Custom schedule."
The Twitter message will automatically post to Twitter at the set time. However, you will get a notification on your phone when it's time to post the Instagram message.
At the appointed time, Buffer will send you a notification, and invite you to either "Post!" or "Dismiss" the notification. Assuming you still want to post the message, tap "Post!"
You'll be asked if you want to post it to a Story or your Feed. In this case, I'm going to post it to my Feed.
In Instagram, you can now crop your photo or tweak the color.
The last Instagram page will show you the photo. Buffer has automatically put your caption into your phone's cache, so simply press into the caption area and paste. You can also choose to post your photo to Facebook, Twitter, or Tumblr.
Finally, tap "Share."
Source: The Verge