Member of Parliament for Assin Central, Kennedy Agyapong, has described the Social Security and National Insurance Trust (SSNIT) as a 'bogus' institution.
According to him, the institution has nothing to offer Ghanaians since its only objective is to frustrate pensioners in the country.
He accused SSNIT of not doing enough to help better pensioners' economic situation so that they can live in dignity after years of service to their nation.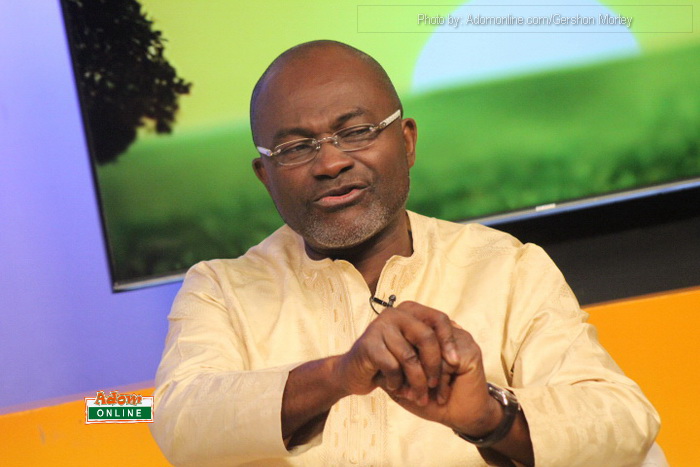 Listen to KEN


Watch: HOT VIDEO: Revealed: SSNIT doles out 47 trillion as loans without collateral
Speaking on Adom TV's Morning Show "Badwam" Tuesday, the outspoken MP indicated that all these treatments and more breeds corruption in the country.
"SSNIT is nothing to write home about; our pensioners are not really treated well at all. They always feel insecure because of the treatment meted out to them and that is the root cause of corruption in the country.
"Why do you have to frustrate an old man who has served the country for so many years? I think SSNIT is a bogus institution; how can you frustrate someone who has worked for so many years and when they're ready to take their benefits, you frustrate them? It doesn't give workers who are paying their contributions any assurance" he said.
Read Also: We're not cheating pensioners – SSNIT
According to Mr Agyapong,  it should not be lost on anyone that it was the little contributions of the pensioners to the pension scheme over the decades that had made SSNIT what "it is now".
He however described the $66 million dollar software investment by the management of SSNIT as too high to be tenable.
Watch: Hot VIDEO: Adom FM's 'Fabewoso' gets results; SSNIT debtors pay monies
According to him, the amount invested by the state institution by the previous Management begs for an explanation.