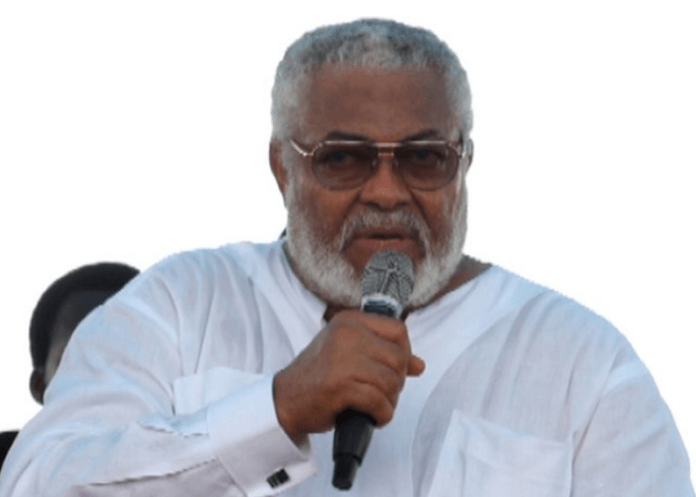 Former President Jerry Rawlings is urging the government to create opportunities for farmers to embrace new technologies to boost their yields.
The former President in a statement issued Friday to commemorate the 35th National Farmers' Day, also appealed to financial institutions to support the farming community with incentives that will encourage interest from the youth.
Insufficient access to finance for smallholder farmers and low investment due to perceived and actual risks in lending to agribusinesses limit the ability of producers to address these issues. This, therefore, compel farmers to sell their produce at distress prices.
Mr Rawlings acknowledged that the toil of farmers "under very trying conditions provides our national food requirements, raw material for our industry and export commodities for the needed foreign exchange receipts."
SEE THIS:
The 35th edition of the Farmers' Day is being observed at the Jubilee Park in Ho, the Volta Region capital under the theme; 'Enhancing Small Scale Agriculture Towards Agribusiness Development'.
He also commended Food and Agric Minister, Dr. Owusu Afriyie Akoto, for leading a sustained campaign for the consumption of local rice.
"It is quite encouraging to note that the Ministry of Agriculture, led by its sector Minister is working seriously to ensure self-sufficiency in food production as well as the promotion of export cash crops. More commendable is the sustained effort to ensure self-reliance in the production of quality rice locally. The sector Ministry and rice farmers deserve commendation for their efforts at ensuring that we consume local rice," he stated.
Agric Minister, Dr Owusu Afriyie Akoto
"It is our responsibility as Ghanaians to support this effort by committing to consume locally produced rice and by so doing helping to improve the quality of what is produced, as increased income for farmers means increased investments in improved yields and packaging.
"While urging the private sector to support agriculture, this is a call to the youth, especially the educated young ones to endeavour to accept farming as a responsible calling that is not only rewarding but also of immense benefit to the country.
"The setting aside of this day is the biggest reward to farmers, so for those of you who win no prizes at the various commemorative events, we raise our glasses to you for your dedication and commitment to your country."