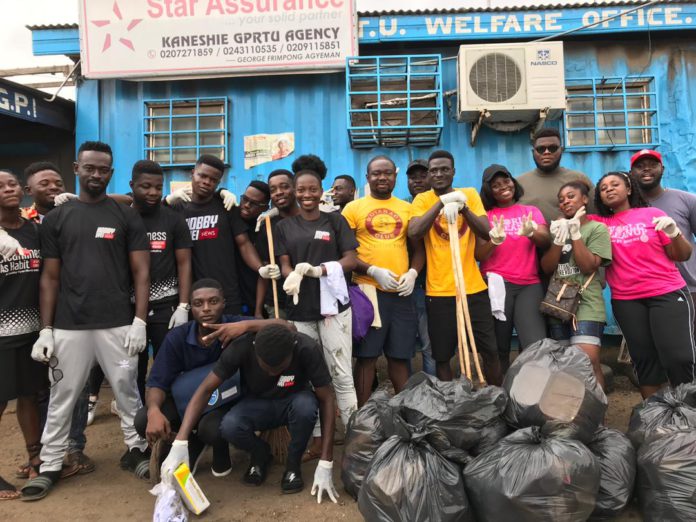 Blogger Kobby Kyei and his KobbyKyeiNews Family on Saturday, August 31, 2019 as part of their "Keep Accra clean" sanitation campaign reached out to the Kaneshie Lorry Station in the Greater Accra Region.
The exercise was to rid the station off filth dominated by plastic waste and to ensure a clean environment for both the drivers, commuters and the traders of the Kaneshie market which is close by.
Clad in their Kobbykyeinews branded T-shirts and working gears, the team swept through the entire lorry station and collected all the waste in and around the station.
The drivers and workers of the station who were beaming with smiles and could not hide their joy after the exercise expressed their appreciation to the group for the initiative.
Meanwhile, some of the drivers who lamented the inadequate waste bins in and around the station for the proper disposal of waste appealed for support.