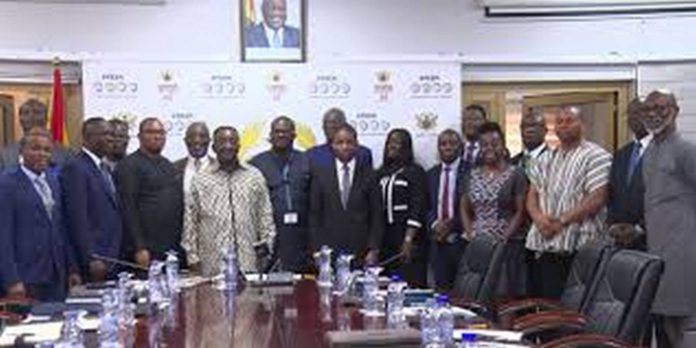 The Ministry of Finance has set up a committee to investigate the causes of the cedi depreciation and recommend solutions to the phenomenon.
The committee, named the FX Development Committee, is in fulfillment of the ministry's promise in 2019 to form a bi-partisan committee to look into the depreciation and help resolve the issue.
Speaking at the inauguration, Deputy Finance Minister, Charles Adu Boahen stated the FX Development Committee is not taking over the powers of the Bank of Ghana but will complement their efforts.
ALSO READ:
"The formation of this committee is not to infringe on the independence of the Central Bank in its foreign exchange operations," he stated.
The Deputy Minister added, "The committee will also review the current forex regime, identify the inherent constraints in the system and offer workable alternatives by way of policies and programmes which potentially would reduce FX risks in the economy."
Members of the committee chaired by the Finance Minister, Ken Ofori Atta are drawn from the office of the Vice President, Bank of Ghana, the Agriculture Ministry, GUTA, Association of Ghana Industries and some Universal Banks among others.