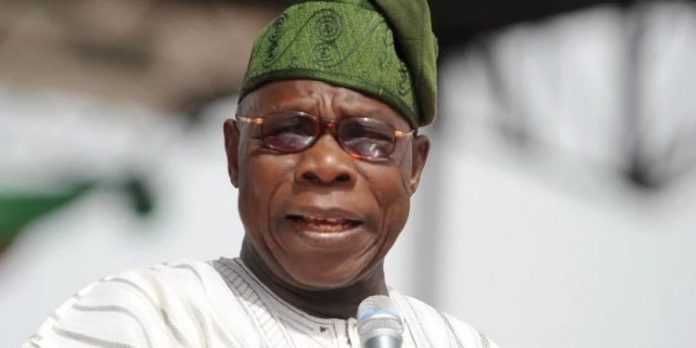 Former President Olusegun Obasanjo says there is no doubt that God Almighty is a Nigerian with the way and manner he has preserved the Nation despite all that she has had to go through.
Obasanjo stated this when he spoke at the 9th Toyin Falola Annual International Conference held at Babcock University, Ilishan-Remo, Ogun State.
The former President, who presented a paper titled 'Towards a re-unification of the sacred and secular: religious interventions in politics,' said most Nigerians at the moment are not happy with the country and would do everything they can to leave because the Nation is not giving them what they so desire.
"I don't know of any Nigerian who doesn't wish Nigeria well, but, I know many Nigerians who are unhappy and want to leave Nigeria. Our issue is so because, what they expect from Nigeria they are not getting it. The role of religious leaders and religion is to lead but, lead them also to also to let politicians learnt a best lesson. God is a Nigerian because, what we have gone through in Nigeria and what we are going through, probably, Nigeria should not be on the map of the world. That's why I say God is a Nigerian." he said.
Source: Lindaikeji