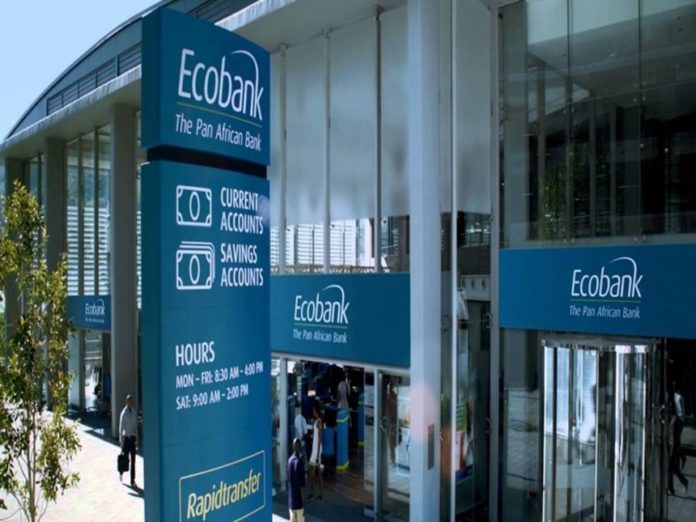 Ecobank Ghana could not pay dividends to its shareholders for 2018 because of the GHC400 million it deposited with the Bank of Ghana as required minimum capital.
As part of its aggressive banking sector reforms, the BoG required all banks to deposit a minimum capital of Ghc400 million by December last year. Seven banks collapsed as a result, some merged to survive, while others were dropped to Savings and Loans companies because they could not.
Ecobank managed to raise the GHC400 million on its own, but the Board Chairman, Terence Darko told shareholders at this year's Annual General Meeting (AGM) today that as a result, they are unable to pay dividends for 2018.
Meanwhile, the bank made some GHC339.968 million profit after tax but the Board Chair said they want to commit that money to more investments for better value, so no cash dividends for shareholders.
This would be the second year running that Ecobank has failed to pay cash dividend; the bank gave dividends in the form of bonus shares at the close of 2017, but this year no bonus shares, no cash.
Terence Darko however noted because of the GHC400 million mandatory minimum capital, the banks stated capital now stands at GHC1.32 billion, making it one of the best capitalized banks in the industry.
He said in 2018 that the bank performed well, posting a 34 per cent growth in profit after tax anchored on 17 per cent revenue growth to GHC1.3 billion, 26 per cent dip in impairment charges, and successful execution of it cost containment strategies.
The Board Chair said customer deposits went up 16 per cent and reached GHC7.6 billion on the back of improved product offerings and increased customer confidence in the brand and enhanced customer engagement through its supportive digital channels.
He therefore assured shareholders that the future looks bright for the bank so they can rest assured that dividends will kick in soon.
"We are positive that we will return to dividend payment in the near future," he said, but he did not say exactly when.
Some shareholders raised concerns that they have lost twice because the Ecobank share price has fallen by about 40 per cent on the stock market, and the bank is also not giving them dividends.
They demanded for better assurance than merely saying dividends will be paid in the near future without specifics.
Managing Director of the Bank, Dan Sackey explained that share prices on the bourse are generally going down so it is not unique to Ecobank shares, adding that the other reason Ecobank share price is down is because institutional holders of Ecobank shares are refusing to sell, and so the few individuals who sell their shares of less are the ones making the share price recorded by GSE low.
He was however confident that with the impressive performance of the bank and the strategic investments they look forward to making in the coming year, shareholders can rest assured that the bank will continue to deliver value for them.
Dan Sackey said the bank's digital platform, Ecobank Mobile continues to deliver value, accounting for almost 80 per cent of recorded transactions, adding that, that coupled with other strategic factors made the bank to close down at least 10 branches.
"Customer confidence in the reliability and 24/7 availability of the digital platform boosted transaction on the platform and that is what largely accounted for the growth in deposits because customers believe they have 24/7 access to their funds when they deposit with us," he said.
He noted that the seven prestigious awards Ecobank picked during the year was also indicative of its performance in the market and that should also make shareholder rest assured.
In the year under review, Ecobank also went on record as the bank with the biggest loan book, giving out some GHC4.1 billion in loans, and the MD said the loans were given out strategically with very stringent recollection measures in place to ensure shareholder value.
Even though they did not get any dividend, shareholders approved remuneration of up to GHC2 million for directors of the company and also approved auditors' remunerations.
But a shareholder proposed that since the bank boasts of strong internal audit and internal controls, they should be circumspect in doling out money to external auditors as their work is only routine.
Another shareholder also raised concerns about how auditors passed certain banks as doing well for many years until BoG finally collapsed them recently.   
Source: Samuel Dowuona