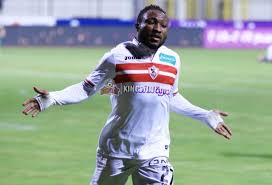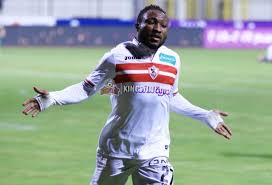 Former Asante Kotoko player, Benjamin Acheampong, has denied being sentenced to three years in prison in Egypt for refusing to settle his agent over his transfer to the North African country.
According
to reports, his agent, Wael Kharbtawi filed a lawsuit against the player two
months ago, accusing him of evading the payment $23,000 which is the value of
the commission the two parties agreed on following his transfer to Zamalek in
Egypt.
The
judge ordered the player to pay the agent $23,000 in addition to serving the 36
months in prison.
Speaking to the issue on Asempa FM, the player revealed he doesn't owe the agent even a pesewa because, he has paid him already.
"Honestly,
I don't owe him; I think we are playing football so I think as an agent, if you
feel somebody owes you, the best thing is to write to FIFA," he explained.
"The day I signed the contract, they were right there to collect their money, he has squandered it and has come back to say I owe him," he said.
"Excuse
me to say, I haven't rapped anybody, neither stealing from the Egyptian bank;
so how can I be imprisoned," he added.