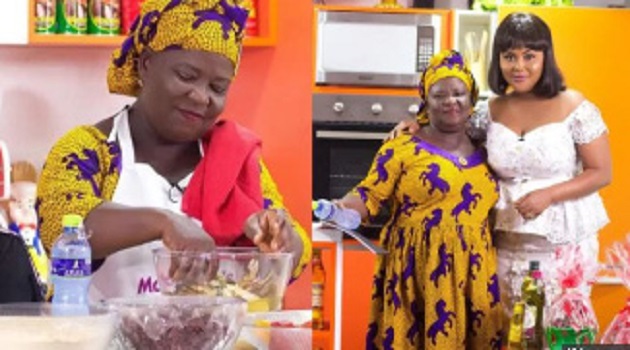 If you have been wondering about the whereabouts of veteran Kumawood actress, Kumiwaa, also known as, 'Sapofo', on your screens, the actress has finally surfaced with a touching story.
Kumiwaa has, for the first time, broken her silence on how she was wrongfully arrested and jailed for a crime she knew nothing about.
The actress appeared on Nana Ama Mcbrown's show to reveal how she's had to suffer humiliation through an arrest by drug enforcement officials over drug trafficking in the U.S when she knew completely nothing about it.
Narrating her ordeal, Kumiwaa explained some men contacted her to shoot a movie with them in the United States but ended up depositing cocaine in her luggage.
According to her, she had no knowledge of what those men did until she was busted at the airport for drug trafficking.
Kumiwaa noted she was jailed over a year where she showed up in court once in every month until she was proven innocent and finally deported to Ghana.
" I was in shock when it dawned on me that the guys had used me for their dubious ways. I was placed in jail and made to report in court once every month. After one year and a month, I reported to the court and I was told that investigations conducted revealed that I was actually innocent and will be sent to Ghana after a week. I cried my heart out like a baby," the veteran actress recounted.