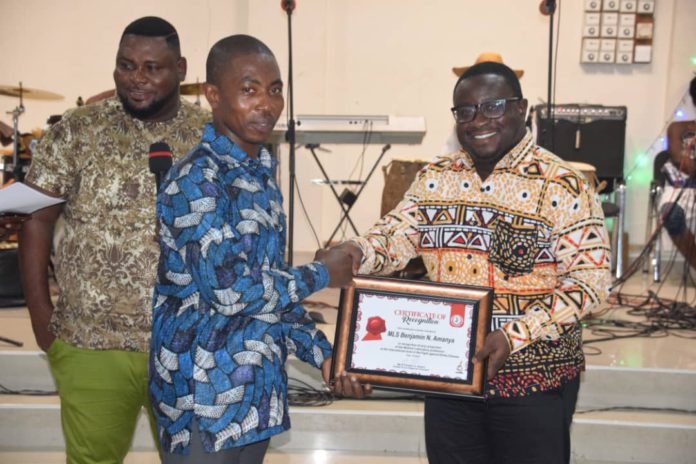 The Ghana Association of Medical Laboratory Scientists (GAMLS) has awarded three Medical Laboratory Scientists for their contribution towards fight against Ebola outbreak in 2017.
The three were part of a World Health Organization (WHO) medical team that were recruited to help the medical personnel in Sierra Leone and Liberia where the outbreak was very intense.
They are MLS Augustine E. Sagoe, MLS Benjamin Nartey Amanya and MLS Seth Agyemang, all members in the Greater Accra Regional Branch of the Professional Body.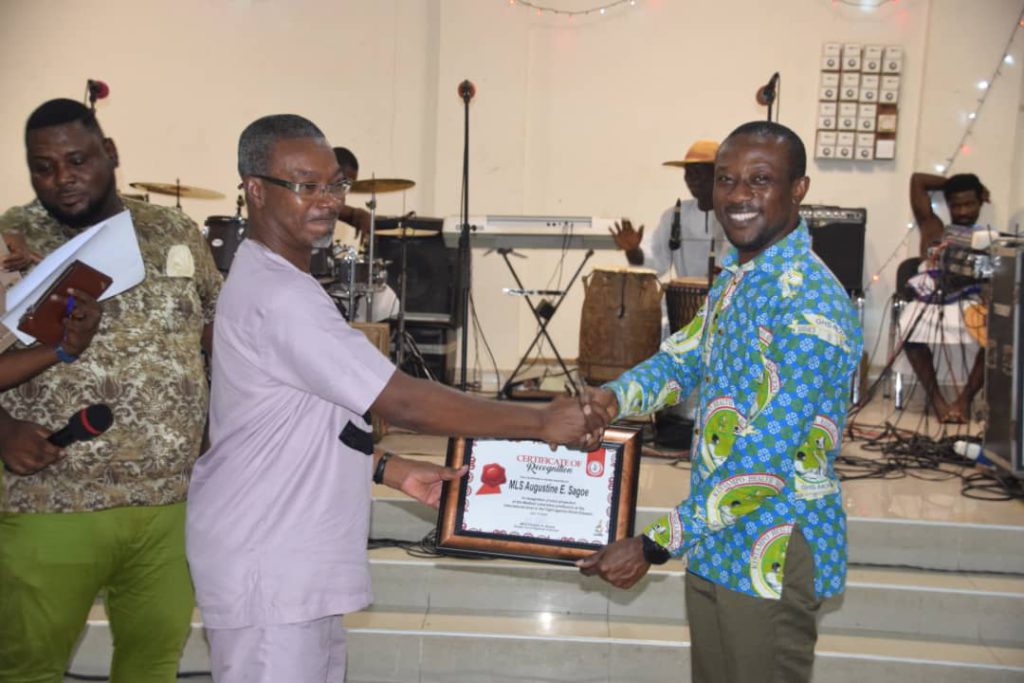 The President of the Association and Chairman for the occasion, Franklin Nii Amarh Amartey presented the award to the trio at the Association's end of year dinner which came on Saturday November 30, 2019.
ALSO READ: Adom FM's 'Nyinsen ne Awo)' adjudged 'Health Programme of the Year'
Dr. Dr Ignatius A. A. Nchor asked other medical scientist to continue to dedicate to their work and efforts to improve human life with science.
" we all must endeavour to emulate the action of this three and work daily to improve the life of mankind through science, research and dedication", he noted.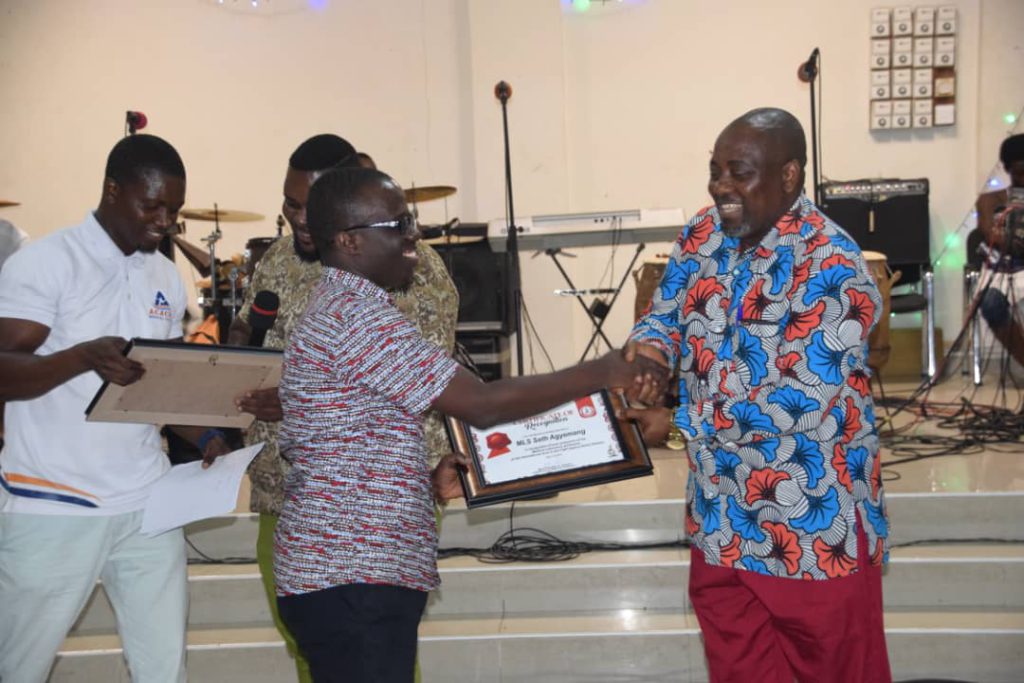 He also thanked the regional branch leadership for organizing the get-together. The last time the region saw such a thing was in the year 2011. He urged all to enjoy the night with the achievements.
ALSO READ: Eastern Regional Health Services Workers Union threatens strike action
The Regional Chairman, MLS Franklin Nii Armah Amartey, also in his speech touted some achievements key among them is the operation 1G4G.
This was a fund raising operation to encourage members to give Ghc 1.00 for GAMLS every month this was used to carry out public assisted programs and running the association.
"Your support has seen this association achieve much success this year and we hope to achieve more next year", he said.