The Forestry Commission has begun reclaiming forest reserves degraded by activities of illegal miners.
Eight local firms are working on the program over 12 months in Ashanti, Eastern and Western Regions.
Chief Executive of the Forestry Commission, Kwadwo Owusu Afriyie, says massive destruction by galamsey operators necessitated the move.
Apamprama Forest Reserve is one of affected reserves in the Ashanti Region which attracted expatriate and local illegal miners in 2016.
Read story: Audio: Assin Adadientem chief bares teeth at Forestry Commission
At least, eight Chinese illegal miners and their Ghanaian collaborators were arrested in two separate operations in the same year for plunging the reserve.
The Forestry Commission also seized excavators and other mining equipment.
Four Chinese illegal miners who were ordered by the Bekwai Circuit Court to reclaim degraded forest failed to do after paying fines in 2015.
Residents of Koboro, a farming community in the Amansie Central District have suffered the effect of illegal mining.
Many people have reportedly fallen in uncovered pits, sometimes resulting in loss of lives which went unreported.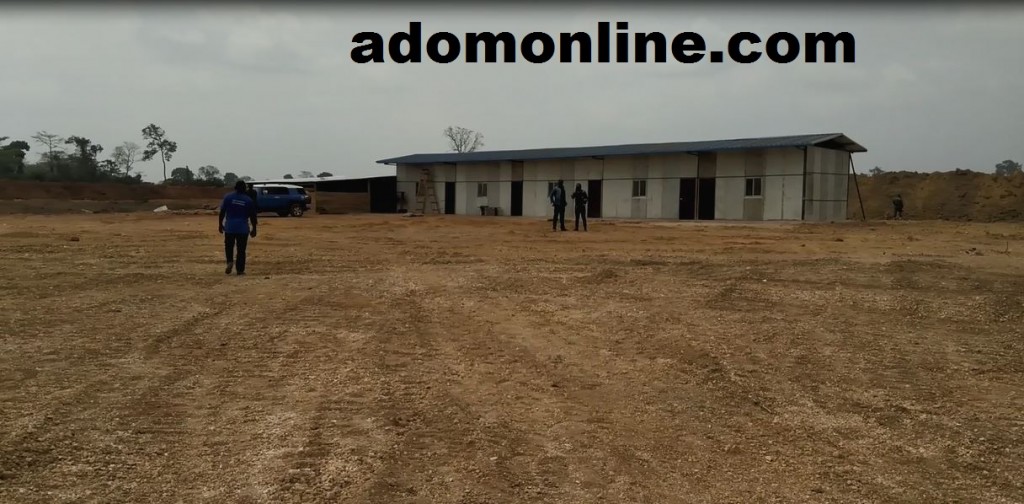 Bekwai Akwamuhene, Nana Ntiamoah Amankuo the third recounted the plight of poor farmers in the area. He revealed several unreported deaths have been recorded in the mining pits.
"We have suffered effect of illegal mining for far long. Many have been trapped inside the pits whilst on the way to their farms," he revealed.
He is happy at the move by the Forestry Commission to reclaim the mined lands, saying many more lives would be saved.
"Some of them [pits] are very deep and scary. I know some people have lost their lives in the pit whilst others are also injured. But they go unreported," he revealed.
Board and other Commission officials together with Chairman of Parliamentary Select Committee on Lands and Natural Resources have been touring the reclamation sites.
Mr. Owusu Afriyie who gave an overview of the exercise dismissed suggestions as released the forest for illegal mining activities.
"We selected companies that have what it takes to do it. It is not only here in Ashanti region. This is the first company in Ashanti region.
In Western regions there are about six companies that have been given the permit and reclaim the land on our behalf," he said.
"What you have seen here has nothing to do with galamsey or whatsoever-it is all to do with reclamation of the land. Having done that,   by the time the rain season comes, we are now going to plant some enrichment plants here to get the forest back."