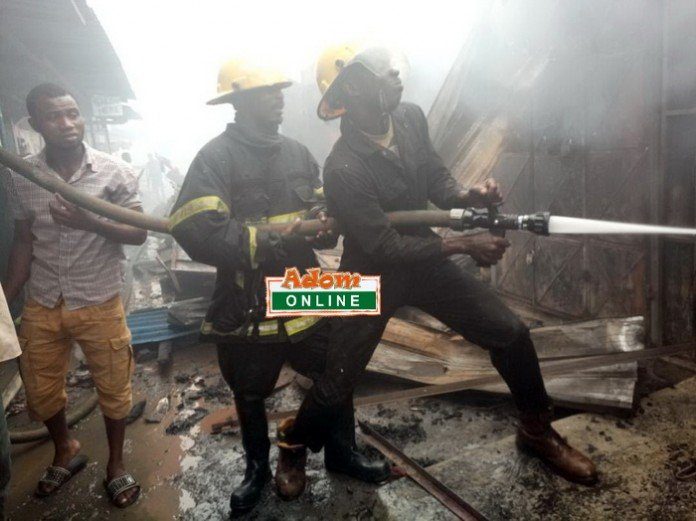 Fire has gutted a tanker yard around the Kpone tank farm area on October 2, 2019, in the evening.

About 15 fuel tankers have been reported to be affected by the fire.

Six fire tenders from various fire stations were dispatched to the fire to control the blaze. The cause of the fire is yet to be ascertained by authorities.

Dawhenya fuel station explosion

One person passed on in June following an explosion at the Runnel Fuel Station at New Dawhenya in the Ningo Prampram District of the Greater Accra Region.

The deceased who has been identified as only Ahiabor, 47, was in one of the offices within the premises when the explosion occurred at about 5:30 am Tuesday.

According to the Operations officer at the Tema Regional Fire Command, DOII William Blankson, personnel from the Devtraco and Tema Industrial Area Fire stations moved swiftly to contain the fire from spreading to other areas at the facility.

He said the fire service personnel were able to quench the fire at about 7:14am.

Safety Concerns

The safety of most tanker yards and filling stations has been a national discussion after the Atomic Junction filling station explosion in 2017 destroying properties and taking lives.

The citing of filling stations in the city centre have also been discussed, but most experts believe with the adherence to rules and regulations these explosions will not occur.
Source: Primenews