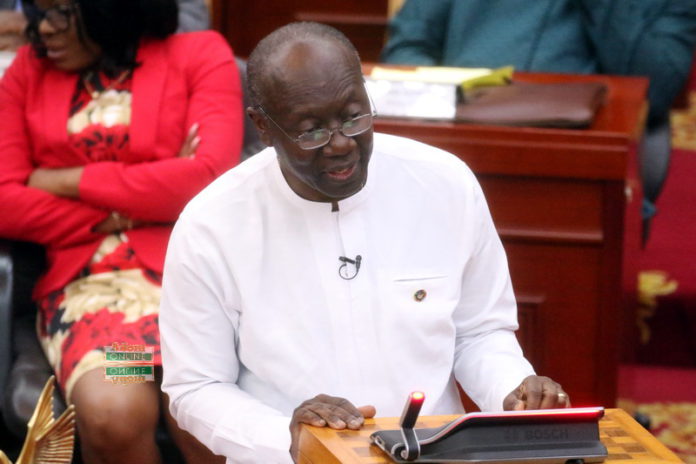 Minister for Finance, Ken Ofori-Atta, has called on the Bretton Woods Institutions to increase their next round of the International Development Assistance (IDA) funding to USD 100 million to aid poor economies address current world economic challenges.
"About $85 million has been proposed, however, as we hold our 100th Plenary today, we should consider raising it to a 100 million to mark the occasion," he said.
He made this plea as the Chair of the just ended 100th meeting of the Development Committee of the IMF/World Bank in Washington DC.
According to the Minister, the increase in the IDA funding will help developing countries tackle poverty and development challenges like climate change, job creation, education, digitisation and inclusive growth.
Kristalina Georgieva, Managing Director for IMF, pledged the Fund will review its lending framework for low income states, increase technical assistance to support the attainment of the SDGs as well as assist governments to develop efficient, effective and robust tax administrations.
The World Bank President, David Malpass, on his part said the Bank will focus on ensuring that global value chain is impactful, implement programmes to ensure no country is left behind in education, and engage the private sector to grow and create jobs.
A communique issued after the plenary, called on the two institutions to continue to work with developing countries towards attaining inclusive and sustained growth, increase resilience to shocks and boost domestic revenues.
The IDA is the part of the World Bank that helps the world's poorest countries. It aims to reduce poverty by providing loans and grants for programmes that boost economic growth, reduce inequalities, and improve people's living conditions.
IDA is one of the largest sources of assistance for the world's 76 poorest countries and is the single largest source of donor funds for basic social services in these countries.
Source: Adomonline.com|Fuaad Dodoo