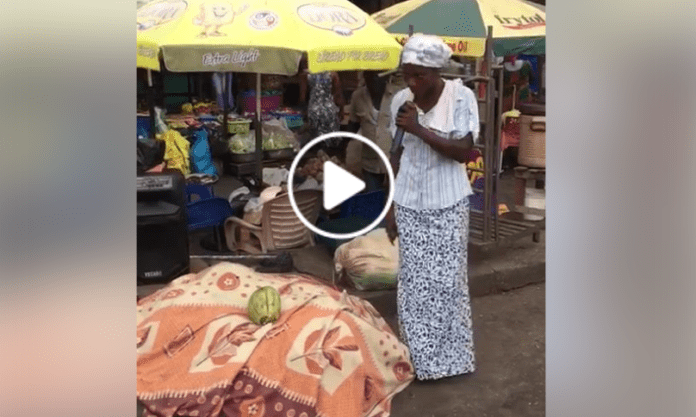 A Takoradi-based female preacher has won many hearts on social media after using a supposed secular song to preach the gospel.
In the video which has since gone viral, the woman is heard opening up her sermon with highlife singer Kofi Kinaata's Things Fall Apart song.
She is captured singing the song word-by-word so passers-by could get the message clearly.
READ ALSO
Meanwhile, various people have reacted to the video including Kofi Kinaata himself.
He praised the preacher by sharing the video with his fans on social media.
He posted it with the caption, Somewhere in Takoradi… Effiakuma Trotro Station. Opening Hymn before the sermon. Mummy do all 🙏🏾🙌🏾🔥 #ThingsFallApart.