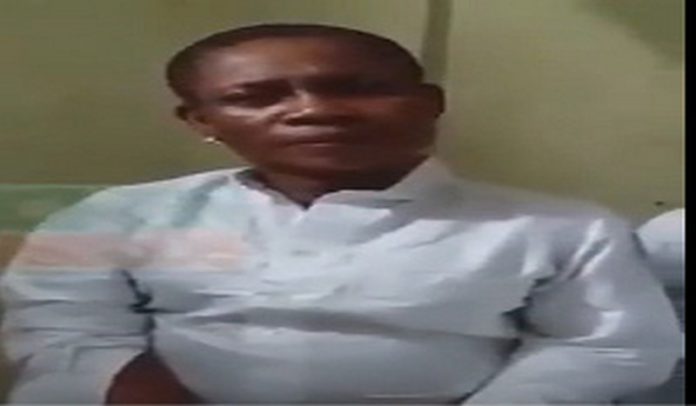 The deformed woman identified in a video making rounds on social media has cleared the air on the mystery behind the healing of her limbs by two separate pastors.
She gave her name as Basala, stating that her healed limb mysteriously went back to a deformed state after her first healing.
In the video, Basala added that she is a Muslim but has however been seeking help from several prophets in different churches who she believed could have healed her.
ALSO: 'You've been called to serve not to loot' – Domelevo tells public servants
"I had an accident 2 years ago; I just fell down. I have gone to many churches; they will heal me but after 2 days it will come back. They try their best to heal me," she narrated.
Narrating her story, Basala identified the second man of God who healed her as Prophet Okafor but insisted she didn't know him nor had she collected any monies from him.
"I don't know him; I haven't collected any money from him. He never collected money from me, I don't have money".
ALSO: Vigilante training letter to National Security fake – Sammi Awuku
Social media users descended on the woman and the two prophets, calling them 'fake' after seeing the same woman with a deformed arm being healed twice by separate prophets.
Some believed that Basala was contracted by both pastors to pose do deceive people as a way to attract more people to their churches. In Africa, some individuals pose as prophets of God in a bid to extort money from people who are desperately looking for solutions to their 'spiritual' problems.
These men of God are seen as powerful men of God who can heal any form of illness or redeem individuals from family curses or witchcraft.
ALSO: Pastor reportedly rapes teenager during deliverance
Contrary to this, Basala explained that she had never met the Pastor up until she visited his church. She again debunked claims of collecting money from those pastors.
"If I had collected 1 million naira, I wouldn't look like this, I didn't collect money from anyone and also nobody took money from me," she revealed.
"Thank you, Pastor Okafor, God used you to heal me. I will never go to another church; I have received my miracle. It is permanent".
Source: Ghanaweb