A video of New Patriotic Party Vice Chairman of the Central Region, Horace Ekow Awusi, has surfaced online.
The video, which adomonline.com has exclusive access to, has Mr Awusi attempting to enter into his private car as arresting officers from the Criminal Investigations Department (CID) prevented him from doing so.
A few hours ago, adomonline.com broke the news of Mr Awusi's arrest in connection with a 'Request for Investigation' letter written by Professor Frimpong Boateng to the Director General of the Police CID.
The said letter by the Minister of Environment, Science and Technology had requested that Mr Awusi be investigated for allegedly selling unknown number of pieces of equipment including excavators" that he had been contracted to cart to designated areas for safe keeping.
The minister had said: information reaching me indicates that he has sold an unknown number of the pieces of equipment including excavators, the minister said in his letter requesting the CID boss to investigate Mr Awusi.
Minister's letter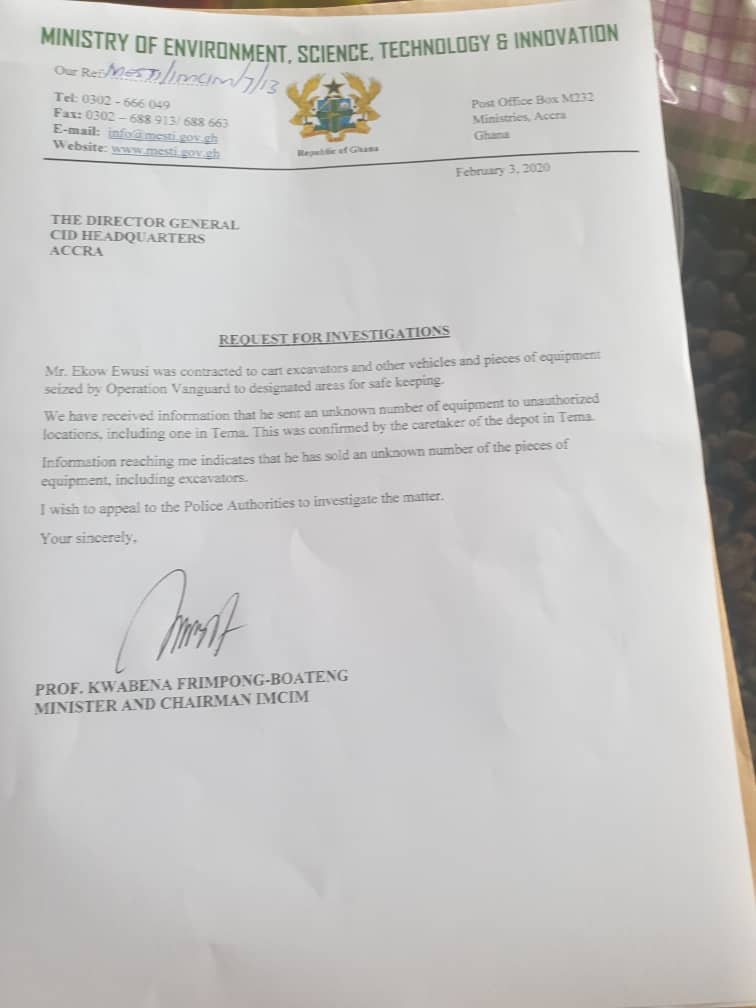 Find his arrest in the featured video above.