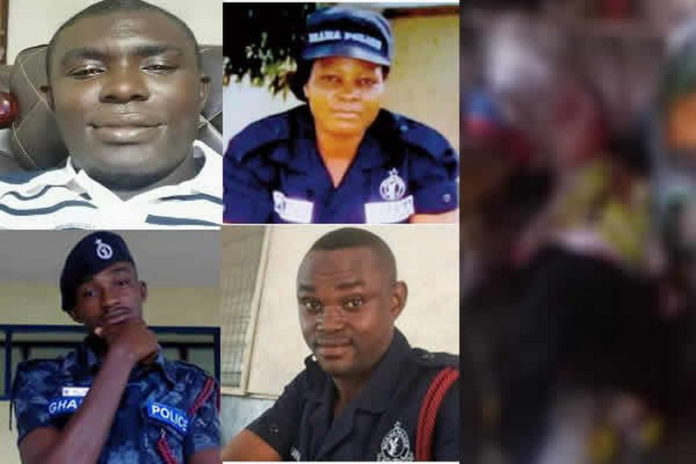 Managing Editor of the Insight Newspaper, Kwesi Pratt Jnr, says it is the responsibility of Ghanaians to protect the police, who are the defenders and protectors of the country.
His comment follows the recent rampant police killings with the latest being the shooting of policemen at Kasoa-Budumburam on Wednesday.
According to the celebrated journalist, it is indeed sad when the protectors themselves are being killed.
"It is a saddening matter and we must deal with it as we should. It is not an impossible feat to protect the police. It worries me when I see policemen without bulletproof vests. Perhaps if the deceased policemen had bulletproof vests, they wouldn't have died. I mean how expensive is it? Every policeman should wear one," he said on Peace FM's Kokrokoo programme, monitored by Adomonline.com.
He also lamented the inadequacy of logistics and equipment for the police.
"Government has provided 4,500 bulletproof vests for the police but that is woefully inadequate. The reinforcement systems are bad because of not enough cars. How can 350 cars for the police be enough for what they do and how far, even the terrain they have to ply? They have next to nothing to work with," he noted.
Mr Pratt also bemoaned the sorry state of police accommodation across the country.
"The accommodation situation for the police is heartbreaking. Nima Divisional headquarters is appalling; the rooms are so small that the residents cannot keep personal assets like fridges, deep freezers, etc. inside because they would take up all the sleeping space. Single rooms for each individual to live in with families irrespective of the rank, it's sad. And these are the people who are supposed to go out there and protect us? In such conditions?" he queried.
He said the government needs to look at the training of the police as well as it was also a factor in the shooting incidents.
"They need special psychological training on how to remain collected and restrained in dealing with civilians. We need to up the quality of their training a few notches higher. We need to equip our police with the needed skills," he advised.
Source: Adomonline.com | Nancy Avevor