Emergency Medical Technicians (EMT) on Tuesday, as part of the commissioning and distribution of 307 ambulances, put up impressive mock emergency response performances.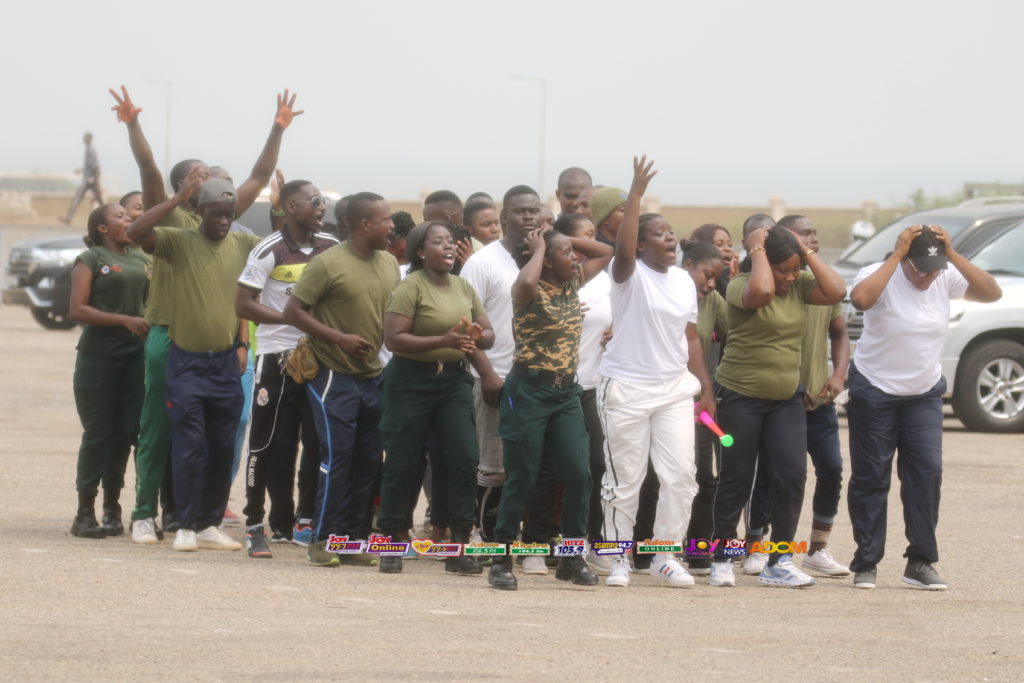 The EMT, who gathered at the forecourt of the Black Star Square, thrilled the President, State protocol and witnesses of the commissioning with what they learnt during their personnel training ahead of the distribution.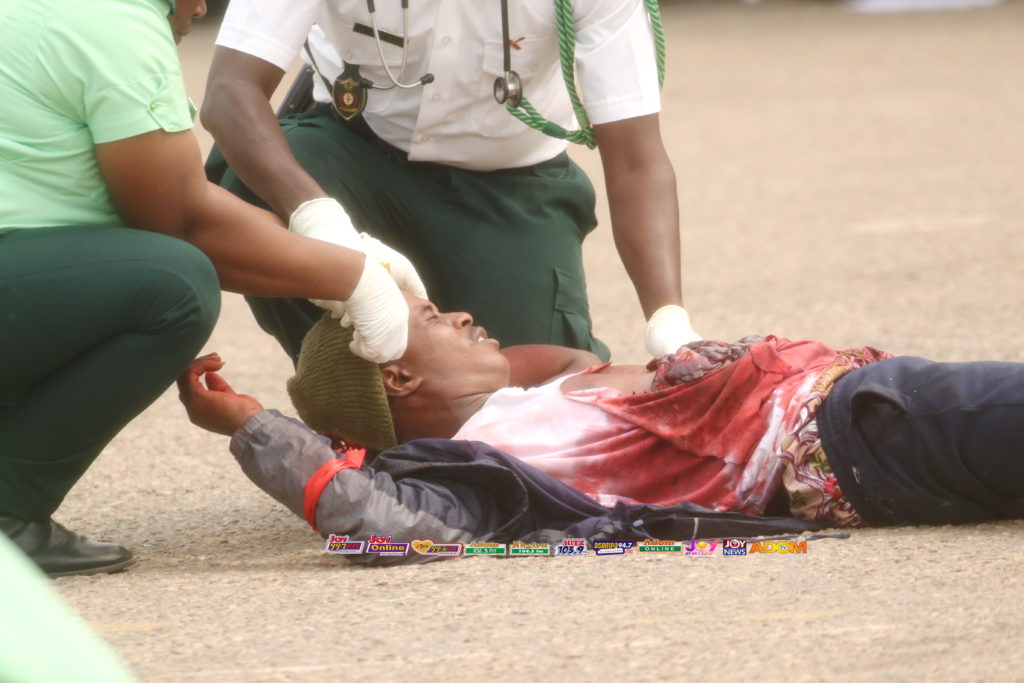 Mimicking an accident situation, the paramedics were quick to offer some emergency pre-hospital services to the victims who had sustained various degrees of injuries.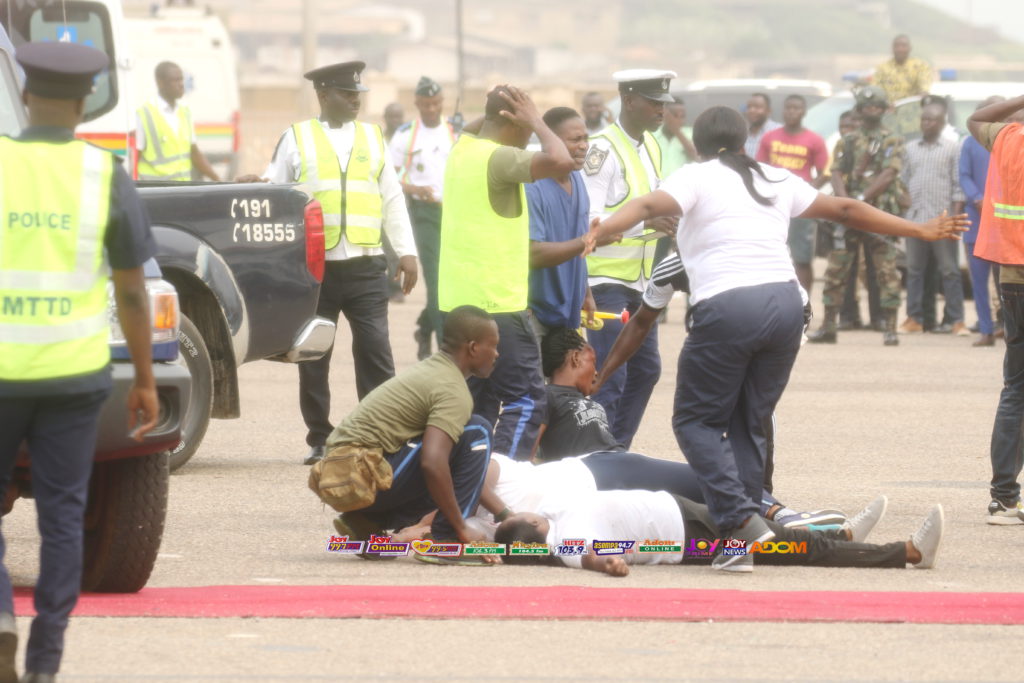 SEE ALSO
Following a distress call to the emergency number 112, personnel from Police, Fire and Ambulance services rushed to the scene to administer pre-hospital services.
The EMT, as part of the sketch, administered oxygen, gave chest compression, bandaged wounds, treated a fractured neck with braces before transporting them for further treatment.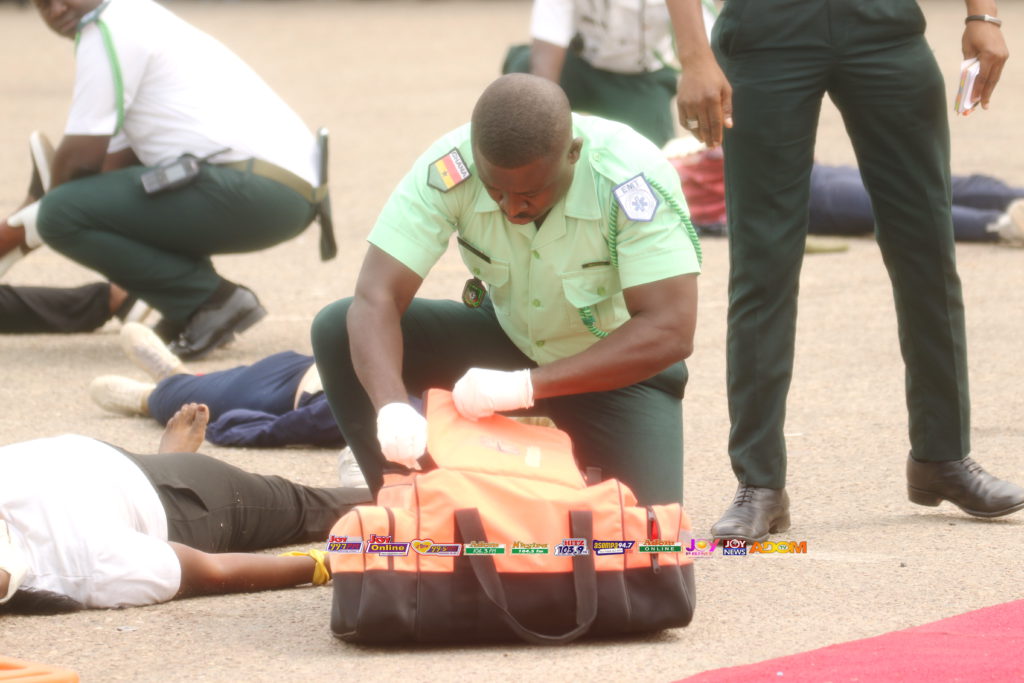 Dead bodies on the other hand were bagged up into a pick-up vehicle while the Police secured the scene for investigative purposes.